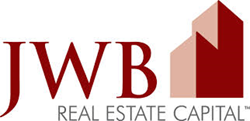 We've simplified our method of investing and now provide a consistent return to adults who buy rental homes instead of buying stocks or mutual funds
Atlanta, GA (PRWEB) January 04, 2015
Investors who buy homes in order to earn passive income on a monthly basis depend on rental agreements with paying tenants in the U.S. The JWB Group is now one of the only investment companies in the U.S. providing long-term tenant contracts through its investment property program online.
All homes that are showcased in the national portfolio at the JWB company website include the new tenant agreements. Because wealth is built through rental homes over time, each agreement is extended to provide an immediate recurring income source for investment clients who invest through JWB in 2015.
"We've simplified our method of investing and now provide a consistent return to adults who buy rental homes instead of buying stocks or mutual funds," said one JWB Group source.
The revised investor programs that are now a big part of the JWB offerings this year have been created for absolute beginners in the housing industry. Men and women who want alternatives to flipping homes for a profit would be ideal candidates for the passive strategies that are now active nationally.
"The long-term tenant agreements that are included with our rental homes for sale also include professional management for each property," the source included.
The JWB Group has created new pages on its website to help investment clients who are seeking more than an entry-level education in the rental industry. More video content, mobile content and blog content can now be accessed through the main portal on the JWB homepage this year.
About JWBRealEstateCapital.com
The JWBRealEstateCapital.com company is one of the top investment firms in the U.S. providing real estate programs for adults. The company has changed its efforts over the past two years to focus on offering custom built properties for investment clients. The JWBRealEstateCapital.com company currently showcases over 300 homes that are professionally managed in the company inventory that are owned by investors around the world.