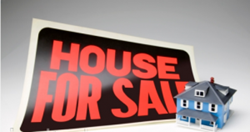 Our sessions are entirely over the Internet and are meant to help someone considering the purchase of a rental property in the next three to six months
Chicago, IL (PRWEB) September 10, 2014
Learning how to buy a property that will be successful as a rental often takes years of training and experience in the U.S. The JWB investment property company is now launching its online sessions this year to guide investors through the entire process of buying at http://jwbrealestatecapital.com/turnkey-investments.
A series of training sessions can be scheduled by investors who plan to learn the investment market from the JWB website this year. A quick sign up form is now available on the website that provides access to the complete guide. Once the guide has been obtained, a session is scheduled at a time selected by each investor.
"Our sessions are entirely over the Internet and are meant to help someone considering the purchase of a rental property in the next three to six months," one JWB company rep said.
The Internet classes available for real estate investing this year offered at the JWB website are provided as strategy sessions taught by company staff. The information provided in the sessions is based on the turnkey house approach that has been pioneered over the past several years.
"We've successfully trained investors in more than 10 countries and there is no cost to attend our sessions to learn the passive approach we've designed," said the rep.
The JWB Real Estate Capital website is now one of the sources that investors can tap into to obtain useful content to help guide an investing career. Along with the strategy sessions, content can be obtained through the company blog or other portals now open at http://www.jwbrealestatecapital.com/blog.
About JWBRealEstateCapital.com
The JWBRealEstateCapital.com company now provides training sessions to investors in the U.S. who are ready to buy an investment property from its listings in the state of Florida. The company has a talented team that helps men and women to buy homes that are in the company network. The JWBRealEstateCapital.com company offers access to its listed homes to investors who are interested in cash flowing properties with tenants under lease agreements.