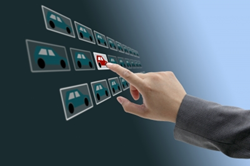 We've created ways that average people can enter the real estate industry without the large investments that might be required when flipping a home
Philadelphia, PA (PRWEB) September 11, 2014
Adults who are researching different investing solutions this year can now use the free investment property guide provided by the JWB company online. Adults can now download the guide at http://jwbrealestatecapital.com/turnkey-investments to learn about new ways to build portfolio wealth in the U.S.
Adults who gain entry to the complimentary investing information supplied by JWB this year can learn about the turnkey industry that is now helping first-time investors earn cash flow. The guide includes updated information about cap rates and other essentials for housing industry investors.
"We've created ways that average people can enter the real estate industry without the large investments that might be required when flipping a home," said a JWB Real Estate Capital source.
The content that is offered in the guide can help inform someone who is ready to buy investment property in Florida to use as a long-term way to increase personal wealth. Along with its new guide, the JWB company now provides strategy sessions for no cost to adults who schedule these sessions from the company website.
"Our team of specialists work closely with adults who have a sincere interest in owning turnkey homes and our strategy sessions now prepare these investors," said the source.
The JWB Real Estate Capital website is now showcasing a new blog that is useful for learning general housing industry knowledge. The blog at http://www.jwbrealestatecapital.com/blog now features daily updates about different topics that are important to experienced and new investors across the country.
About JWBRealEstateCapital.com
The JWBRealEstateCapital.com company uses its complete website as a training and information resource for thousands of investors weekly who seek new ways to build capital. The company has been promoted in top financial magazines for its unique investment programs in the housing industry. The JWBRealEstateCapital.com company has built its own network of cash flowing rental homes that are building incomes for hundreds of clients nationwide.