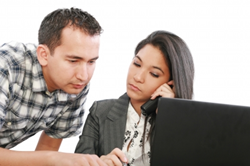 The area of the country where we invest is now growing economically and there are more opportunities for national investors to build wealth
San Diego, CA (PRWEB) January 22, 2015
Some investment types in the United States can come with higher tax rates for investors each year. The JWB investment property group is now showcasing tax-free real estate investments to adults through its new videos posted for review at http://www.jwbrealestatecapital.com/tax-free-fl-real-estate-investments.
The no taxation method of investing that is covered in the available videos this year is centered around the use of qualified retirement accounts. Because some IRA or 401K accounts are not applicable to taxation, investors could avoid paying tax on income earned through the investments in real estate.
"The area of the country where we invest is now growing economically and there are more opportunities for national investors to build wealth," said a JWB Group rep.
The exclusive investment solutions that the JWB company is now offering to its clients now includes beginner programs. Adults who have little or no experience in the housing market can now invest through the turnkey programs in place to earn passive wealth through an investment property.
"Getting into the real estate industry does not require larger investments like some stocks or bonds require, and we've created programs to help nearly all investors," the rep included.
The JWB Group has now published several new blog posts this month that detail the variety of investment options for clients in the U.S. The blog at http://jwbrealestatecapital.com/blog is now promoting the new information to adults who are exploring 2015 investments on the web.
About JWBRealEstateCapital.com
The JWBRealEstateCapital.com company offers national platforms for adults to invest in the housing industry in the state of Florida. The company has taken steps to provide new income building strategies in 2015. The JWBRealEstateCapital.com company now promotes an inventory of more than 300 rental homes that are positioned in top areas in the North Florida market for investing clients.