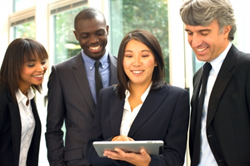 All content that we distribute and make available on our website is complimentary and provides an insight into our direct approach of long-term passive income building for clients
Orlando, FL (PRWEB) July 14, 2014
Technology is now helping some companies in the housing industry to distribute quality information at a faster rate to the public. The JWB group is one example of an investment property company adding new training sessions for first-time investors through its technological resources at http://www.jwbrealestatecapital.com.
The investment approach this company has entered into this year revolves around the turnkey industry. The expenses involved with purchasing a home, renovating the property and marketing to find a tenant have been compiled into one purchase through JWB. This strategy is explained in the training sessions accessible for free.
"All content that we distribute and make available on our website is complimentary and provides an insight into our direct approach of long-term passive income building for clients," said a JWB Real Estate Capital source.
The training sessions that are offered can be scheduled after a person has downloaded the investment guides and explored the available videos that are installed on the front page of the JWB website. A one-on-one session with an advisor is provided to present the investment property services.
"Any person can read a book or attend an expensive seminar to learn turnkey real estate although our company provides this information at no charge to investors," said the source.
The JWB Real Estate Capital company is growing at a faster pace this year compared with previous years due partly to new construction projects that are adding new houses for investors. Homes in upper class communities in the state of Florida are now being built for future investment income growth.
About JWBRealEstateCapital.com
The JWBRealEstateCapital.com company provides investment training options for consumers who are seeking different ways to build sustainable wealth from the real estate industry. The company staff of account managers are now providing individual training sessions to each client. The JWBRealEstateCapital.com company has developed a new turnkey approach for this year that is now earning a source of monthly revenue for hundreds of clients using the modified investment solutions this year.