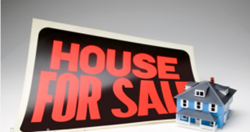 We specialize in offering turnkey homes compared with regular foreclosures or flipped properties to make sure that investors earn considerable returns
Richmond, VA (PRWEB) December 24, 2014
Buying a home for immediate use as an investment property is one method that investors use to build additional income each year. The JWB real estate investment company is now including new turnkey homes inside of its network of available properties this year at http://www.jwbrealestatecapital.com/what-are-build-to-rent-rental-properties.
The homes that have been placed into the current inventory of marketable properties have been constructed by JWB to help produce more income in 2015 for investment clients. The houses that are available to buy include various single family homes that include multiple bedrooms. Every new property that is added includes a tenant lease to kick start profits for investors.
"We specialize in offering turnkey homes compared with regular foreclosures or flipped properties to make sure that investors earn considerable returns," said one JWB company rep.
The investment real estate for sale that can be purchased through the JWB company now comes with property management services. Third party companies are now in the company network to provide direct management of rental properties to help out of state investors with rent collection or tenant issues after homes are purchased.
"We've constructed new properties to provide a source of additional income for investing clients across the country and will continue this practice next year," said the rep.
The JWB Real Estate Capital website is now featuring a mobile section that has been built for users of smartphones or tablets to access. A direct link to this website section now appears on the company website to aid investors seeking mobile content for their investment business.
About JWBRealEstateCapital.com
The JWBRealEstateCapital.com company provides investment strategies and solutions for men and women across the country who take interest in owning rental homes. The company showcases its trained staff to clients who are building passive income. The JWBRealEstateCapital.com company website is now one portal available in the housing industry to find investment information through videos and company supplied textual content.