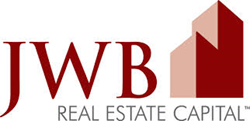 We provide a lot of good information inside of our videos as well as direct access to our staff to help provide answers to investment questions
San Diego, CA (PRWEB) December 29, 2014
Investors in the U.S. who seek low risk investments in the housing market will now have a way to explore new options thanks to the JWB Group online. This investment real estate company is now providing turnkey property videos to educate adults at http://www.jwbrealestatecapital.com/best-rental-property-deals-in-2015.
The planned video series that is now active for users of the JWB website is expected to attract attention from first-time investors as well as more advanced ones. The videos that are now available are easy to follow and include insider tips that could help someone to make good investment decisions in 2015.
"We provide a lot of good information inside of our videos as well as direct access to our staff to help provide answers to investment questions," said one JWB Real Estate Capital rep.
The turnkey homes for sale in the 2015 portfolio marketed at the JWB Group website are combinations of two types of properties. The first type includes renovated homes that were purchased at a fair market price. The second type includes constructed houses built specifically to boost passive income sources for investors.
"Learning how to invest in turnkey homes is easy using our website, and we're planning on extending our video series," said the rep.
The JWB Real Estate Capital website now includes access to a mobile section that presents data easy to read on a mobile device. This section along with other content sections are now inclusions to the investment hub created this year to provide more knowledge to national investors.
About JWBRealEstateCapital.com
The JWBRealEstateCapital.com company offers investment clients easy ways to purchase and profit from real estate in the United States. The company has an organized team of professionals who provide training and wealth management services. The JWBRealEstateCapital.com company website has been revised this year to include textual and video content for housing industry investors to access openly without charge.