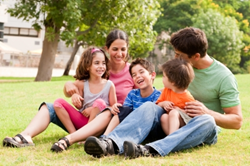 A big portion of our clients live outside of Florida and have zero experience when investing into the housing industry, and we've adjusted our programs to help all investors
Dallas, TX (PRWEB) December 30, 2014
Finding new methods of investing into the housing industry and earning more wealth for clients has been the focus of the JWB Group since the year 2010. The company has now created new investment strategies for real estate buyers through its national programs in place for the New Year at http://www.jwbrealestatecapital.com/best-rental-property-deals-in-2015.
The brand new solutions that have been developed for investors to take part in through 2015 includes easier ways to buy the company supplied turnkey homes in Florida. Because financing can be an issue for some investment clients, the JWB Group is now accepting 401(k) funds or IRA funds to invest in the company houses for sale.
"A big portion of our clients live outside of Florida and have zero experience when investing into the housing industry, and we've adjusted our programs to help all investors," said one JWB Real Estate Group rep.
The New Year programs that are now in effect for investment clients on a national level are now explained through two new methods. The first method is the video series in place for access on the website. The second method is by placing phone calls to the new investment staff at (904) 677-6777 during weekdays.
"We've put together a lot of ways that any person can use to buy into the housing market and still earn 12% or more ROI every year," said the rep.
The JWB Group website has now been modified to include more mobile content for adults who use mobile devices to search for real estate listings or information. The portal designed at http://jwbrealestatecapital.com/m is now up and running and can be viewed from any popular Android or iOS device.
About JWB Real Estate Capital
The JWB Real Estate Capital website is one new investment portal built by experts to provide packages for investors to access in the U.S. The company web training now available helps adults access investment strategies and programs easily. The JWB Real Estate Capital company has focused its efforts nationally to build wealth for hundreds of clients over the past several years.