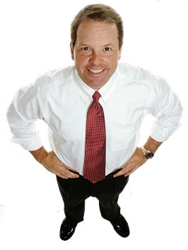 Over the years I have been able to locate dozens of great properties in the Sun Shine State that have netted me some great pay days. They have hundreds of new properties listed every month; do the math and we are talking 2-3K properties added a year
Orlando, FL (PRWEB) October 08, 2014
Every investor knows the key to making a great deal is finding the best deals. This is why so many investors have turned to Great House Deals Online. Great house Deals Online has investment properties for sale, and investors can find properties from the Pacific Northwest all the way to the beaches of Florida.
Great House Deals Online has been accessible for many years. With over 200 new properties being submitted monthly it continues to grow. Great House Deals Online offers an array of great deals for every investor; whether their looking for a rehab property, fixer upper, starter home, rental or commercial property, Great House Deals Online has them all!
The properties found on Great House Deals Online are listed directly by the seller; these sellers are real estate investors. With hundreds of real estate investors submitting property to Great House Deals Online, the deals are amazing. This one stop shop is an investor's paradise.
Contacting any one of the 200+ new property sellers is quick and easy. When an investor sees a deal they are interested in, all they have to do is click the request more information tab and fill out the form. The information is sent directly to the seller of the property. Investors must submit a request more information form for each property they are interested in.
Finding a property on Great House Deals Online is quick and simple, too. Investors can search by city, state, and zip code. Investors can choose a specific zip code and search by radius up to 50 miles of said zip code. Advanced search options give investors the ability to search by property type, number bedrooms, and number of bathrooms.
Long time real estate investor Dave from Orlando had this to share about Great House Deals Online, "I have been investing in real estate for the past 5 years down here in Florida. Great House Deals Online is one of my favorite online house hunting sites. Over the years I have been able to locate dozens of great properties in the Sun Shine State that have netted me some great pay days. They have hundreds of new properties listed every month; do the math and we are talking 2-3K properties added a year at a minimum. As an active investor I would recommend this site to everybody."
Investors in search of investment properties for sale need to look no further than Great House Deals Online. This month alone there were 200+ new investment properties listed for sale. Find bargain properties at bargain prices and start cashing bigger checks with the help of Great House Deals Online.
To learn more about Great House Deals Online or browse through available properties for sale visit http://www.greathousedealsonline.com today!