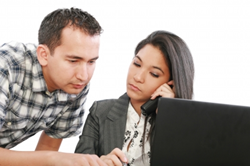 We are now able to providing financing and refinancing solutions for investors of all income levels and backgrounds in the housing industry
Orlando, FL (PRWEB) June 29, 2015
The turnaround in some areas of the housing industry is creating more nationwide interest in private money lenders in the U.S. The Rebucks LLC company is now providing investor loans as part of its standard lending services that are now being provided to all commercial or residential clients at http://rebucks-llc.com.
Borrowers experiencing difficulties through traditional lenders to qualify for a loan might be approved easier through the new investment services available. A new qualification system is in place that does not take into account only credit scores or personal credit histories as part of the approval process.
"We are now able to providing financing and refinancing solutions for investors of all income levels and backgrounds in the housing industry," one Rebucks-LLC.com loan rep said.
While traditional bank lending and mortgage servicers require multiple years of experience in the housing industry before loan approval, the Rebucks LLC company is setup to help new investing clients obtain funds faster. People new to the home flipping industry or the acquisition of pre-foreclosure homes are encouraged to apply for the new loan packages available.
"Not every loan decision that we make is based only on credit report information, and we are more interested in how an investment property can perform after acquisition," said the loan rep.
The Rebucks LLC company can be reached by phone at (831) 801-0646 to help commercial or residential loan applicants with answers to questions. The company has constructed an immediate pre-qualification approval system that can also be accessed on the company website.
About Rebucks-LLC.com
The Rebucks-LLC.com company works with individual and corporate investment clients to help secure funding for properties, land or development projects. The company is based in the Western half of the United States. The Rebucks-LLC.com company has built a pre-qualification system to use on its website by investors seeking instant approval for various private money loans.