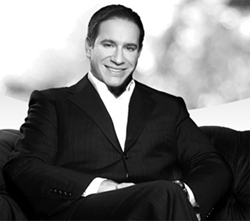 Beverly Hills, CA (PRWEB) February 25, 2015
Beverly Hills Invisalign dentist, Dr. Kevin Sands DDS, is now offering special promotions on select dental procedures. Many people are looking to get that perfect smile, and Dr. Sands is here to help. Regardless of what kind of dental insurance you have, most people find that the procedures become much more affordable with special deals. Interested patients can contact the office of Dr. Sands to learn more about these excellent offers.
Some of the treatments we are having specials on include:

Invisalign: This is a revolutionary new orthodontic system that realigns teeth with invisible aligners instead of metal brackets and wires. The aligners are completely removable, so patients can take them out while they eat or while they brush and floss their teeth.
Teeth whitening: Stains can accumulate on the teeth over time as a result of naturally aging, tobacco use, or drinking certain substances such as wine, coffee, or soda. With an in-office whitening treatment, the smile will be up to eight shades brighter in as little as an hour.
Porcelain veneers: If stains or other minor imperfections have developed on your teeth, they can be covered up with veneers. These are thin shells of porcelain that are bonded to the teeth to alter their color, size, shape, or length.
Dental implants: In the event of a missing tooth, numerous health problems can develop. Dental implants serve as artificial tooth roots that are integrated directly into the jaw bone. A dental crown or bridge can be placed on top that will resemble the visible portion of the tooth. With proper maintenance, implants can last a lifetime.
You can schedule a consultation today to learn more about these options.
About Dr. Kevin Sands, Expert in Porcelain Veneers Beverly Hills
Dr. Kevin Sands is a reputable cosmetic dentist who treats patients from the Los Angeles area at his office in Beverly Hills. An active member of statewide and national dental organizations, Dr. Sands has been regarded highly in his profession since his graduation from the USC School of Dentistry. He was featured on the television show "Dr. 90210″ and has appeared in such magazines as US Weekly, InTouch and Life & Style Magazine. Visit http://www.smilemakeoverbeverlyhills.com for more information.