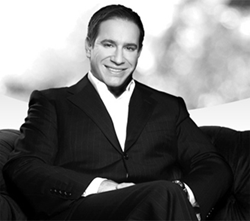 Beverly Hills, CA (PRWEB) April 20, 2015
Beverly Hills Invisalign dentist, Dr. Kevin Sands, is now offering a glimpse of the results of Invisalign treatment to his patients through the use of advanced technology. Invisalign is one of the most popular orthodontic treatments available today. Many people want straighter smiles but are unwilling to endure months or years of metal braces and so turn to the invisible solution: Invisalign.
Invisalign before and after images are just the start. This process offers an even more advanced look at the patient's potential results. During a patient's evaluation with Dr. Sands, he will take impressions. These impressions are the basis of the aligner design, but first they must be digitized and manipulated in an advanced computer program to create the treatment plan and all stages of aligners.
Beverly Hills Invisalign dentist, Dr. Sands, can also use these images to show patients the exact progression of their treatment and give them a preview of their new smiles. This can be exciting and motivating for patients and can help them stay on track throughout treatment.
The benefits of Invisalign are extensive and include:

A discreet look since they are made of a clear thermoplastic material that disappears against your teeth
Minimal risk of irritation because they are smooth and comfortable to wear
Easy to use since they slip right on and off for eating or cleaning
Convenient because there is no need to change diet or lifestyle during treatment
According to Dr. Sands' team, "If you've always wanted straighter teeth but hate the thought of metal braces, Invisalign may be the treatment you're looking for … Through computer imaging, you will be able to see the progression of your Invisalign therapy and what your teeth will look like after your treatment is completed." The Invisalign cost can vary based on treatment needs and other factors.
About Dr. Kevin Sands, Expert in Invisalign Teen
As an elite Beverly Hills Invisalign dentist, Dr. Sands has worked with some of the top celebrities in Hollywood. He has been featured in GQ and "Dr. 90210," and his work can be seen on many well-recognized smiles. After graduating from the University of Southern California's School of Dentistry, Dr. Sands continued his studies at the prestigious Las Vegas Institute. Today he is a member of the Beverly Hills Chamber of Commerce, the Academy of Cosmetic Dentistry, the American Dental Association and the American Academy of Cosmetic Dentistry. Visit http://www.invisalign-beverlyhills.com to learn more.