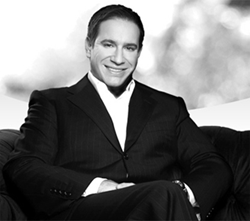 Los Angeles, CA (PRWEB) November 24, 2014
Invisalign provider, Dr. Kevin Sands, is now making the Invisalign treatment more affordable for area patients with a new offer. Invisalign has become more popular as its capabilities have increased, and patients seek a discreet alternative to traditional metal braces. With this new offer, patients can have their teeth straightened while avoiding unwanted attention and saving money on the total Invisalign cost at the same time. With ample experience performing the Invisalign treatment, Dr. Sands can correct many types of bite irregularities using this system. Patients can learn more about this offer by contacting the office of Dr. Sands.
Like other orthodontic options, Invisalign moves teeth into their proper positions gradually over a period of months. Instead of using metal brackets and wires, Invisalign uses a series of clear plastic aligners that patients wear over their teeth. This system provides a number of advantages, including:

Better support for oral health by letting patients remove their braces to brush and floss
Improved appearance, thanks to virtual invisibility of the aligners
Greater comfort with smooth plastic instead of metal brackets and wires
The results patients have received from Invisalign can be seen in Invisalign before and after photos. In addition, many patients have reported their results in Invisalign reviews.
Many advantages of Invisalign are similar to those seen with other orthodontic treatments. These include enhancement of protection against oral health problems, reduction of tooth loss risks, and improvement of chewing ability. With more confidence in their appearance, patients also may experience a better quality of life after undergoing the Invisalign treatment.
Dr. Kevin Sands is a graduate of the University of Southern California School of Dentistry. Dr. Sands has ample experience in both restorative and cosmetic dental care and is a noted provider of Invisalign to Los Angeles patients at his office in Beverly Hills. A member of several professional dental organizations, Dr. Sands has been featured repeatedly by major news media for his cosmetic dental accomplishments. By creating individualized treatment plans and using a personal approach with every patient, Dr. Sands gives patients better looks as well as stronger oral health.