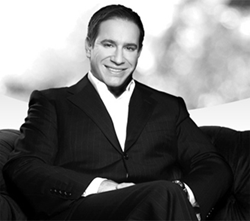 Los Angeles, CA (PRWEB) June 16, 2014
Los Angeles Invisalign dentist, Dr. Kevin Sands, now offers Invisalign Teen and Invisalign Express to area patients. With these newer options, more patients can take advantage of invisible orthodontic treatment in a way that suits them. While Invisalign Teen is designed for teenagers between the ages of 13 and 19, Invisalign Express is intended for orthodontic patients who want faster, more affordable correction of relatively minor bite irregularities. Check out Invisalign before and after pictures to see the difference this treatment can make.
Invisalign Teen includes a number of new features to ease orthodontic treatment of teenagers with the Invisalign system. For example, the aligners have compliance indicators that show how much the aligners are being worn. In addition, Invisalign Teen has special tabs to prevent newly erupting teeth from disrupting treatment. Because teenagers are often more prone to breaking or losing their aligners, Invisalign Teen treatment also includes six complimentary aligners to give financial peace of mind to parents. Finally, the aligners are modified to better correct the front teeth, which can be more challenging to correct in adolescent patients.
Invisalign Express is similar to standard Invisalign in many ways, but Express is for patients who need 10 or fewer aligners rather than the full Invisalign treatment. When these patients visit Los Angeles Invisalign dentist, Dr. Kevin Sands, they may have the option of saving time and money by using Invisalign Express. Patients with minor gaps or crowding may need as few as five aligners and two to three months of treatment for impressive results with Express. For some patients, Invisalign Express is used as relatively quick preparation for graduation, marriage or other important social events. Many patients can also benefit from using Express to restore the fading benefits of past orthodontic treatment.
Los Angeles Invisalign dentist, Dr. Kevin Sands, is an experienced provider of Invisalign treatment to adult patients. In addition to offering Invisalign, Dr. Sands performs a wide variety of restorative and cosmetic dental procedures, including teeth whitening, teeth bonding and porcelain veneers. Now that Invisalign Teen and Express treatments are available at his office, Dr. Sands can address the orthodontic needs of more area residents.