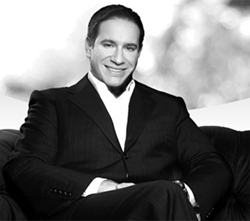 Los Angeles, CA (PRWEB) February 23, 2015
More than two million people have undergone treatment with Invisalign, and that number continues to increase every day. Invisalign is an orthodontic treatment that uses clear aligners to move teeth. Patients can not only complete treatment with a more subtle option than braces, but they can also maintain better dental hygiene while undergoing treatment. Los Angeles Invisalign provider, Dr. Kevin Sands, is now offering consultations for those interested in Invisalign.
Invisalign Teen is a special treatment process designed just for teens. The aligners include teen-friendly features that can accommodate erupting teeth, monitor wear patterns, and help teens stay on track during their treatment even if they lose or misplace an aligners. Invisalign Express is another option that is ideal for patients with orthodontic relapse, minimal crowding, or other minor orthodontic problems who are interested in faster results and a shorter treatment time. In most cases, patients can complete treatment in about six months.
This special is designed to help prospective patients understand their options and determine their candidacy for Invisalign. According to Dr. Sands, "If you're interested in a new smile, give us a call at the office, talk to the treatment coordinator, set up a no-charge consultation, and I will educate you on all the procedures out there. I will explain the pros and cons, and I will show you before and after pictures." Invisalign reviews are also available and can help patients make their decisions.
About Dr. Kevin Sands
Dr. Kevin Sands is among the best-known dentists in Los Angeles. He offers skilled dental care with a friendly touch and in a luxurious environment. After graduating from the University of Southern California's School of Dentistry, Dr. Sands continued his studies at the prestigious Las Vegas Institute for Advanced Dental Studies. His work can be seen on some of the most recognizable smiles in the world, and he has been featured on a variety of TV shows and popular magazines. Today Dr. Sands is a member of the Beverly Hills Chamber of Commerce, the American Dental Association, the Academy of Cosmetic Dentistry, and the American Academy of Cosmetic Dentistry.