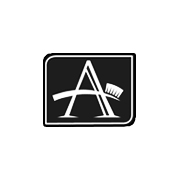 (PRWEB) October 07, 2013
As part of the October 4th World Smile Day, Exquisite Dentistry is offering discounts on Full Invisalign treatments complete with complimentary teeth whitening. People around the world use World Smile Day as a time to spread happiness to others by showing their own. With the many advances in cosmetic dentistry, achieving a movie star smile is not only possible, but at a much lower cost than before. Exquisite Dentistry hopes to spread smiles throughout the Los Angeles area with its special offer.
Founded by Harvey Ball, the inventor of the iconic Smiley Face, World Smile Day began in Worcester, Mass., and takes place on the first Friday of October. The motto of World Smile Day is, "Do an act of kindness. Help one person smile!" Exquisite Dentistry is extending that philosophy to the entire month of October with their Full Invisalign and teeth whitening specials.
Throughout the month, Exquisite Dentistry is offering $1,000 off Invisalign treatment. After signing up for the treatment, patients are able to take advantage of free X-rays needed for treatment and a complimentary teeth whitening worth $400.
Invisalign is the premier way of using invisible trays or "clear braces" to straighten teeth without needing unsightly metal braces. Exquisite Dentistry has quickly become one of the most popular practices in Los Angeles for professional Invisalign care. Invisalign trays provide wearers with a more convenient approach to straightening teeth, allowing them to eat anything they want while being more comfortable than wires and brackets.
There are many at-home teeth whitening treatments available at the local drug store, but none can match the efficacy of professional care by a dentist. By offering professional teeth whitening free of charge with a Full Invisalign purchase, Exquisite Dentistry is encouraging everyone to brighten their smile.
A straighter, brighter smile can help boost self-confidence as well as improve the overall wellbeing of patients. World Smile Day is a celebration of happiness. With specials on Full Invisalign treatments complete with teeth whitening, Exquisite Dentistry is proud to help spread straight, bright and happy smiles throughout the Los Angeles area.