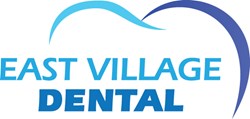 East Village Dental is now offering take home teeth whitening for only $1 when Invisalign clear braces is begun.
Chicago, Il (PRWEB) September 24, 2013
The top Chicago dentist, East Village Dental, is now offering take home teeth whitening for only $1 when Invisalign treatment is started. The take home whitening involves customized trays and can lighten one's teeth by up to 8 shades. The dental practice is also offering 4 other new patient specials, call (773) 819-9191 for more information and scheduling.
Invisalign treatment involves clear braces that are plastic aligners. They are replaced every 2 weeks, and straighten teeth while hardly anyone can notice. The aligners are removable for brushing and eating, with the added benefit being there are no metal brackets or wires.
The dentists at the practice are certified Invisalign Chicago providers, and have treated hundreds of patients with the clear braces successfully. In addition to Invisalign treatment, the practice offers a full range of cosmetic dentistry options including first rate dental implants, veneers, crowns, bridges and more.
For the cosmetic dentistry procedures, East Village offers sedation dentistry. This allows the procedures to be performed in an anxiety free manner. All of the Chicago cosmetic dentist procedures at East Village are performed in-house.
Additional specials at the practice include the option for 10% off procedures performed on the first visit, $500 off the first dental implant, or the take home teeth whitening special. The specials are not meant to be combined.
To get started with your initial treatment, call (773) 819-9191.