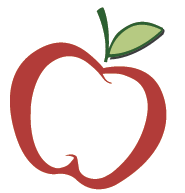 Invisalign clear brace treatments are now being offered at $500 off at three locations in Los Angeles, San Fernando and Santa Clarita!
Los Angeles, CA (PRWEB) February 10, 2014
Top dentist in Los Angeles, A New Smile, is now offering Invisalign clear braces treatment at $500 off. The treatments are provided at three locations with Invisalign Certified dentists. Individuals should call the location closest, including Los Angeles at (323) 272-2383, San Fernando at (818) 869-0992 or Santa Clarita at (661) 251-0480.
There is a significant difference between Invisalign clear brace treatment versus traditional metal braces. With Invisalign, the braces are removable for eating, brushing or flossing. There are no posts or rubber bands.
Invisalign consists of plastic aligners that are traded out every two weeks by the Certified Los Angeles Invisalign dentist. Slowly, crooked teeth are straightened, while it is very difficult for other people to even notice the braces are being worn.
Additional treatments at the dental clinics include cosmetic treatments, oral surgery, endodontics, dental implants, pediatric and sedation dentistry.
In addition to the Invisalign special, A New Smile is also offering $500 off dental implants along with an $88 Consultation, Digital X-Rays, Regular adult cleaning & Organic whitening special.
Individuals should call the location closest for scheduling.