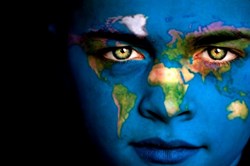 Your Invitation has arrived: Unity through Charity, Understanding, and Moral Leadership
New York, New York (PRWEB) January 23, 2014
Invitation Relief is launching the Kids of the World Project— a worldwide project aimed at providing education and helping alleviate poverty globally in the areas of forced migration and health. The project will feature an online charity bazaar that will be introduced in order to help raise funds for new and existing initiatives, as well as to sustain them long-term.
Invitation Relief launched the Human-Being Fund in 2013 which is currently raising funds for several international projects, including the charity bazaar. Invitation Relief: is a Non-Profit 501 3 (c) tax-exempt corporation focusing on Forced Migration and Health.
This courageous initiative is being spearheaded by Hassan Akmal, a graduate of the Forced Migration and Health Track of the Departments of Population and Family Health and Epidemiology at Columbia University's Mailman Graduate School of Public Health. The Founder, a former professional tennis player and Right to Play International Athlete Ambassador for the United States, represented the sport of tennis as a spokesperson while using sport for psychosocial development for disadvantaged children all over the world.
See Chief Executive Officer and President's Video Resume.
The organization's team is committed to improving the health and well-being of people affected by conflict and forced migration. It bears witness publicly to the plight of the people it assists. It pursues its mission with emergency medical relief and aid, volunteers, humanitarian health workers, innovative research and technology (including telemedicine and long distance learning), experience and applied training, and capacity-building initiatives. It does not discriminate with respect to culture, race, color, religion, gender, age, sexual orientation, national origin, ancestry, marital status, military or veteran status, medical condition or disability, etc. The organization has no political affiliation and invites full nondiscriminatory participation. The organization hopes to be an integral and instrumental leader for the next generation of humanitarian workers trying to be public health professionals in complex emergencies.
"Live, love, hope, believe, that's what it's all about", says Akmal, "your invitation has arrived to help and contribute".
Invitation Relief is currently raising funds for the two-fold project. Its marketing campaign is called "Faces of the World", featuring photos of street children and orphans from different parts of the globe with their faces painted. "The message is that all children worldwide have needs, although they may be different, they are equal", says Akmal, "and all of them have dreams". Donors will receive buttons and/or t-shirts (depending on size of the donation) with the photo of the Kids of the World (painted faces) campaign logo when the fundraising goal is met.
The project is set to launch in Colombia, a country with one of the highest populations of displaced persons. Following, it will stretch to Indonesia, Pakistan, India, Afghanistan, and Brazil, with the likelihood to reach over a dozen more countries. Invitation Relief hopes to help underserved communities through improved access to education and enterprise by using cost effective technology and strengthening local resources: 'Micro/Macro-Enterprise'. Their mission is to optimize educational and medical infrastructure by increasing capacity of local personnel and organizations. By building a Online Charity Bazaar, funds raised will help build a stronger foundation for the education of underserved communities internationally.
Invitation Relief believes that native programs, infrastructure and organizations have unique strengths in identifying areas of need and opportunity. Thus, they are networking within communities to set up ongoing processes that will continue to grow a community's natural resources and confidence. The Kids of the World project will be self-sustainable via the Charity Bazaar and will continue to grow and support multiple initiatives. We are living in a time when natural disasters and conflict are at all time highs. There is a shortage of food, clean water, funds, and non-governmental organizations (NGOs) targeting internally and externally displaced persons as a result of natural disasters and/or conflict.
"We are close to our fundraising deadline so we need your help", says Akmal, "any donation amount is appreciated and word of mouth is very effective as well".
To donate, click here.
Invitation Relief urges readers to help them get the word out and make some noise about the campaign a few different ways:
1) Share on Facebook
2) Join their Group on Facebook
3) Like/share their YouTube Video
4) Share on Twitter