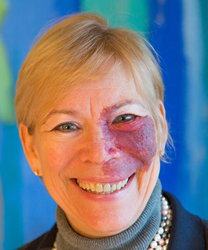 A perplexing paradox is attending to our people occurs when organizational performance is healthy and falls off when it's not. Yet becoming healthy and sustainable requires that our people feel attended to in an environment that liberates their potential.
Edmonds, WA (PRWEB) March 24, 2016
Janet Harvey, President and CEO of inviteCHANGE LLC, a leader in coaching education and certification, former ICF Global President and champion of elevating coaching standards and practices, is pleased to announce services for creating sustainable excellence through coach-centered workplaces. Harvey also announces new members of the inviteCHANGE leadership team who are instrumental in this new business launch:

Steve Thorson, Chief Operations Officer, MBA, PCC. Long an advocate for a coaching approach to leading, he brings over 20 years of operations experience as Senior Manager in the aerospace industry. "As a member of the inviteCHANGE leadership team, it is invigorating to work in an organization that embodies its philosophies, generating empowerment for our client partners."
Jan Berg, Chief Technology Officer, MA, MCC, a trailblazer in the world of coaching and education, specializes in curriculum and services process design, development and delivery. "It's thrilling to interact with an organization that has found its sweet spot: being true to its vision, its people and its contribution to the world. The energy, creativity and productivity, unleashed through authentic collaboration, are truly inspiring," says Berg.
Sarah Graves, Chief Marketing Office, ACC, who spent 30 years in hospitality, is excited to bring her sales and marketing acumen to the best "product" of all—people. "At the center of sales is relationship. The Generative Wholeness™ perspective ensures relationships are healthy, inclusive and reciprocal—truly a win/win," Graves said.
Doug Roadruck, Chief Financial Officer, CPA, has supported inviteCHANGE in a financial role since 2006. This new role expands his strategic contribution for the organization to grow and extend services globally.
Katie Collins, Director of Strategic Initiatives, has been integral to the launch of Organizational Solutions and brings twenty years of prior experience in planning, product development and operations management in the financial sector nationwide. "inviteCHANGE is setting a new standard in organizational solutions for service corporations and individuals. The tremendous opportunities that lie ahead are absolutely inspiring."
This dynamic and passionate team officially launched Organizational Solutions last month, created to partner with leaders and business owners to unleash the latent potential of organizational talent. Authentic expression and increased contribution are directly experienced and sustained via the Generative Wholeness™ process, the inviteCHANGE signature transformative approach . Every solution includes a tailored blend of coaching, culture consulting along with learning and tied directly to key business objectives. The results, in this complex 24/7 functioning, multi-cultural and multi-generational workforce, are compelling, activating expansion of performance excellence for clients.
inviteCHANGE engages clients across North America with business offices in Seattle, WA and Portland, OR.