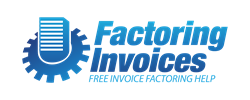 (PRWEB) July 01, 2014
For sole traders and companies who have issued invoices to their clients and customers which remain unpaid, the prospect of enforcing those outstanding amounts owed is often an unattractive proposition. Recovering unpaid invoices can be time consuming, unpleasant, and also difficult, and isn't always the most productive way for a business or individual to spend their time. So with that in mind, a new website has been launched to highlight the option of hiring an invoice factoring firm and how to go about doing so.
The team behind the Factoring Invoices website are pleased to announce the launch of their site, which can be found at http://www.factoringinvoices.org.uk/. This newly launched website aims to become the main source of advice and discussion on the little known practice of invoice factoring and the businesses and individuals that offer this service.
The team have reportedly been working on the launch of the site for some time now and hope that it will drive more leads to their sales team who are standing by and ready to welcome new customers to their service. "We are very pleased to announce the launch of our new website, we've been working on it for a while now and are happy to be able to finally unveil it" the website team manager explained. "We hope to get some feedback from our first batch of visitors so we can continue to refine and adjust the site for an even better user experience" he continued.
On the freshly launched website, visitors will find not only a directory of reputable service providers, but also a detailed guide to choosing from the list of available options. In the interests of transparency, the website also looks at some alternatives to invoice factoring and the outsourcing of the collection of outstanding payments, such as invoice discounting and undertaking an in-house solution to recover money owed for services or goods rendered.
When speaking to the owners of this new factoring website, the goals for the website were revealed. "We want to become the number one destination for those who are having trouble getting paid by their customers and clients after they've issued them with an invoice" he explained. "By not only explaining the benefits of this service, and also providing a list of professional firms offering this type of factoring service, we hope to help business both small and large receive the money that is owed to them, in the shortest time possible, with the least amount of hassle" he continued.
In the step by step guide to choosing a third party, or factor, to recover outstanding amounts owed, the website highlights not only how to find a firm, but also what to look for when evaluating their offer. As this financial service can be new to some business owners or freelancers, the online guide assumes no previous knowledge of this service, while also offering more advanced tips for those more familiar with this financial practice. "We assumed that most of our visitors would know about regular debt recovery agencies, but we also guessed not all of them would know about invoice factoring, this meant we decided to ensure that our content was suitable for those with no previous knowledge" the website content manager explained. "However, we didn't want to exclude those who were already familiar with this practice, so we have also included more advanced advice and recommendations" the member of staff continued.
With uncertain financial times ahead for some sectors and businesses, being able to turn to an invoice factoring service can mean a brighter future, and less amounts of money remaining owed for services that have already been provided. By using the Factoring Invoices website, those affected by late payments now have someone to turn to in order to expedite the payments of these outstanding amounts.