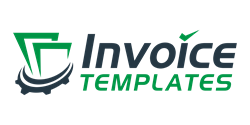 (PRWEB) July 01, 2014
For small businesses and freelancers that don't have their own payroll or accounting staff, invoicing customers and clients can be a big drain on resources. Noticing this problem that affects many, the need for a website offering advice on creating invoices and generating them effectively was spotted and soon after the Invoice Templates website was born.
While only being recently launched, the website has already proved popular with self-employed workers and those who manage small organisations which have a need to send out regular invoices, in order to collect payments for the services rendered. The team behind the website has responded to the feedback from those earlier visitors who found their way to the website, and have used their suggestions to alter the direction of the website.
The main content on the website is dedicated to offering free invoice templates to those who need them. However, while the site initially started off with generic templates, the range on offer has since been expanded. "At first we tried to appeal to everyone with a selection of invoice forms that could be used by anyone with a bit of adjustment, however we quickly found that by creating industry or task specific invoices, we could offer better templates to our visitors" the website creator and editor explained. "Since the launch we have even thought about changing our name to Invoice Template UK to help narrow our focus, but then changed our minds as we wanted more freedom to expand in the future and offer international invoices" he continued.
Other plans for expansion from the website team include a custom invoice creation service which will allow users to request a specific invoice for their unique needs, as opposed to simply using a free generic document. There is also reportedly a case study underway to evaluate and test the online invoice generation tools on the market, such as Fresh Books and other services that offer a similar set of features.
The website also includes information on effective invoicing and online accounting for small business and freelancers with the goal of making them better and more efficient at creating and sending out invoices that are paid by their clients and customers on time. Another section of the site gives advice on how to go about claiming money from unresponsive clients who have yet to settle the amount owed on an invoice. In support of this, the website covers some of the other options available to them, such as invoice discounting and invoice factoring. With the latter being the process of selling unpaid invoices off to a financial recovery service in exchange for a partial payment of the amount owed.
With more and more workers turning to freelancing and setting up small businesses, it seems like the demand for a website that offers free invoice templates is sure to grow. While starting out by offering generic invoices didn't quite have the desired effect, the Invoice Templates team have now found their niche by offering more specific documents for a more targeted audience at http://www.invoicetemplates.org.uk/.