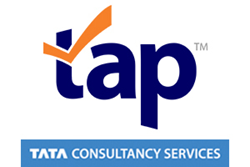 This support from TCS will allow us to grow our initial rollout of the Chapter program faster, and provide even more support for our Chapter leadership.
Portland, ME (PRWEB) January 27, 2017
Recognizing the need for continued growth of Financial Operations Professionals, Tata Consultancy Services (TCS) is sponsoring the Institute of Finance and Management's (IOFM) plans to support regional Chapter locations across the United States.
"IOFM is thrilled to be working with an organization such as TCS, that cares so passionately about fostering peer networking and continuing education among financial operations professionals," said Brian Cuthbert, IOFM's Executive Director. "This sponsorship from TCS will allow us to grow our initial rollout of the Chapter program faster, and provide even more support for our Chapter leadership."
In the coming months, Chapters will operate in:
Atlanta
Baltimore/Washington, D.C.
Charlotte
Chicago
Houston
Lakeland/Central, FL
New Jersey
New York City
Philadelphia
Pittsburgh
San Jose, CA
"We are delighted to be the sole sponsor of the IOFM's newly launched Chapters initiative and take our involvement with IOFM to the next level. This partnership presents a great opportunity for us to help accelerate engagement and peer discussions among Procure-to-Pay professionals on current and emerging P2P areas of interest," said Akhilesh Tripathi, Vice President and Head of Global Sales Software Products. "As a provider of TAP™, TCS' proprietary cloud platform for Procure-to-Pay, we are pleased to promote the exchange of ideas, leading practices and solutions around unified P2P processes, ease of buying experience and leaner Accounts Payable."
Elaine Stattler, a longtime editor with IOFM, is committed to support Chapter leaders and their mem-bers.
"I look forward to working closely with the Chapters to help them plan their meetings, recruit new members, and expand their membership. IOFM is committed to supporting the Chapters and providing the type of information and networking opportunities that financial operations professionals want and need for their professional development."
To learn more about IOFM Chapters or to submit a request for a local Chapter in your area visit: http://www.IOFM.com/Chapters
In addition to supporting the chapters, TCS will also host a Leadership Roundtable with IOFM, focusing on key practitioner challenges such as measurement and benchmarking as well as managing multiple ERP systems. The roundtable will be held in Chicago on March 9. More information is available here: http://www.APP2P.com/uncategorized/app2p_leadership_roundtable_chicago-17
About Tata Consultancy Services Ltd. (TCS)
Tata Consultancy Services is an IT services, consulting and business solutions organization that delivers real results to global business, ensuring a level of certainty no other firm can match. TCS offers a con-sulting-led, integrated portfolio of IT, BPS, infrastructure, engineering and assurance services. This is delivered through its unique Global Network Delivery Model™, recognized as the benchmark of excellence in software development. A part of the Tata group, India's largest industrial conglomerate, TCS has over 378,000 of the world's best-trained consultants in 45 countries. The company generated consolidated revenues of US $16.5 billion for year ended March 31, 2016 and is listed on the BSE (formerly Bombay Stock Exchange) and the NSE (National Stock Exchange) in India. For more information, visit us at http://www.tcs.com
About the Institute of Finance and Management (IOFM)
The Institute of Finance and Management (IOFM) is the leading organization providing training, educa-tion and certification programs specifically for professionals in accounts payable, procure-to-pay, ac-counts receivable and order-to-cash, as well as key tax and compliance resources for global and shared services professionals, controllers and their finance and administration (F&A) teams.
IOFM's membership networks, the AP & P2P Network (http://www.app2p.com) and AR & O2C Network (http://www.aro2c.com), feature industry research and best practices, metrics and benchmarking data, policies, case studies, tools, templates, and critical compliance and corporate governance resources. The Institute also produces on-demand e-learning resources including video trainings and web-based seminars. IOFM hosts industry-leading conferences designed to facilitate continuing education and peer networking. These events include the Accounts Payable and Procure-to-Pay Conference and Expo, and the Accounts Receivable & Order-to-Cash Conference.
With a universe of over 200,000 financial operations professionals, growing certification and member-ship programs, and a keen understanding of the issues and content needs critical to the profession, IOFM is the trusted source of information in the evolving field of financial operations.
To learn more about IOFM visit http://www.IOFM.com