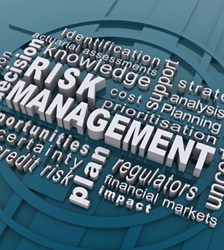 The cost of our course far outweighs the potential risk of facing a heavy financial burden.
Macclesfield, UK (PRWEB UK) 9 August 2013
Having delivered a highly successful Risk Management service since 2008, independent insurance broker, Bollington Insurance, now complements its suite of risk management services with the launch of its IOSH training courses for Managing Safely; the first one due to take place at Bollington's Adlington Court Office in Macclesfield on Monday 9th September, 2013.
The comprehensive four day certified course is nationally recognised and designed to help companies and their employees understand and manage the risks they face on a daily basis, providing the basic tools and skills for companies to manage health and safety issues and risks in their business and prevent issues in the future.
The Managing Safely course is designed for managers and supervisors and is an Institute of Occupational Safety and Health (IOSH) accredited training course. IOSH is the chartered body for health and safety professionals and is known as the largest professional health and safety organisation in the world.
Head of Risk Management for Bollington, Andy Barnes, said: "With over 25 years' experience within risk management and health and safety, Bollington is committed to risk management and this course reaffirms that commitment. Every day there are cases in the news about companies facing heavy fines following incidents at places of work.
"Often the heavy fines imposed are just the tip of the iceberg. What you don't hear about in the news is the full cost of an incident on a business – including the HSE investigation with an hourly rate of £124, the litigation costs, then the fine on top, not to mention the negative publicity, which is why we believe the cost of our course far outweighs the potential risk of facing a heavy financial burden, or at worst the possible consequences of going out of business."
Apart from the benefits to the company of understanding the complexities of risk management in the workplace, having IOSH certification can bring other benefits in terms of premium renewals whereby insurers can look more favourably on companies who are able to demonstrate the best practices and principles in risk management that IOSH promotes.
The team at Bollington are experts in Risk Management, with experience of advising a large and diverse range of clients who work in many different industries. Bollington is not just a training and accreditation company: they have front-line, hands-on knowledge of the day-to-day risks and issues that affect businesses.
The course is run by Bollington's experienced trainer, Steve Powell, who has over 15 years of risk management and health and safety experience. Steve provides advice and guidance to industries as diverse as nuclear, high street shops, voluntary organisations and the care sector, to name but a few.
During the four days attendees will receive an introduction to managing safely, learn how to assess and control risks, understand their responsibilities, learn how to identify hazards, learn best practice for investigating accidents and incidents, measure health and safety performance and learn how to protect their environment. Following the conclusion of all modules there is a multi-format assessment, successful completion of which will lead to the issue of an IOSH Managing Safely Certificate.
This course is suitable for businesses of all sizes. Your business may not be large enough to warrant full consultancy, but it still needs to ensure that it has individuals who know about health and safety generally. Or you might own a larger business operating across multiple sites or areas, and need to train senior individuals in those places about the best practices and principles of health and safety. Whatever your business need, the team at Bollington will be happy to advise.
Registration is now open for the forthcoming course in September with an early bird booking discount of £150 for companies that sign up by 23rd August. To book a place for the first course in September or the second course in January 2014, companies can sign up via http://www.bollington.com or by calling 01625 854427.
As well as the IOSH training course, Bollington also offers bespoke risk management services aimed at helping clients understand the risks their businesses face and put forward solutions to control them. Bollington's bespoke service is tailored around the individual client's needs with on-site training also offered as well as a web and phone based service for smaller companies.
Bollington's risk management solution works as an integral part of their insurance broking business and can feed information back into their underwriters with the ultimate aim of reducing premiums and minimising claims. This is a long term objective to make your business a more profitable and safer place to work.
"You will potentially save your business a lot of money in the long term by having effective health and safety and environmental controls in place, preventing incidents and accidents by proper assessment of the risks involved.
"Combined with the detrimental affect an incident could have on a company – not to mention the inherent 'blame and claim' culture that exists in today's society, the IOSH training course is a small price to pay for peace of mind for all concerned," concludes Andy.