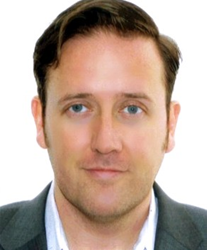 As part of our vision to be a global company, we're now prepared to invest in aggressively expanding to the U.S. market - Ryan Gallagher CEO
SAN FRANCISCO, CA (PRWEB) May 05, 2015
IOVOX, a global leader in cloud-based communications analytics for Enterprise and Small and Medium Businesses (SMBs), announced today its expansion to the U.S. and the addition of Dan Luis to its executive team as General Manager for the Americas.
"As part of our vision to be a global company, and building on the strength of what we've accomplished in Europe, we're now prepared to invest in aggressively expanding to the U.S. market including establishing a new headquarters location in the San Francisco Bay Area," said Ryan Gallagher, Founder and CEO of IOVOX.
Today, IOVOX is based in London and has customers in 32 countries and major partners such as British Telecom offering its services throughout the UK. Through its cloud based analytics platform, IOVOX enables marketing decision makers in any size business that advertises in multiple channels, to see instant results from campaign activity. These real time results can be further enhanced with deeper analytics to provide transformative business insights and improved targeting and decision making.
IDC forecasts Chief Marketing Officers (CMOs) will drive $32 billion in marketing technology spending by 2018, attaining a compound annual growth rate (CAGR) of 12.4% making 'revenue technology' one of the fastest-growing areas of enterprise software.
"We believe the U.S. market represents a significant growth opportunity and in addition to my upcoming relocation to the San Francisco Bay Area, we are very fortunate to anchor our team in the U.S. with such a strong leader in Dan Luis," said Gallagher. "Dan has tremendous operating experience and in the brief time he has been with us, he's already made a considerable positive impact on the company."
Prior to joining IOVOX, Luis led venture, private equity and publicly owned technology businesses and brings a breadth of executive leadership experience to the company. Luis was formerly CEO of Wynd Communications, a company recognized by the White House for its technical innovation for people with disabilities. Following Wynd's acquisition by GoAmerica, Inc., Luis became its CEO and secured $125 million in financing to implement a growth strategy focused on product innovation and acquisition which successfully led the company, now called Purple Communications, to the #2 position in its market.
"When I was first learning about IOVOX, I was impressed by the vision, team, technology platform and customer loyalty," said Dan Luis. "Combining these attributes with an enormous addressable market makes a very compelling opportunity. I'm excited to build the team and partnership network necessary to execute our go-to-market plans in the U.S. and abroad."
IOVOX's analytics services for SMB and enterprises are now available in the U.S. IOVOX has also developed its analytics platform to integrate with hosted or on premise PBX systems and popular CRM platforms used by businesses of all sizes.
About IOVOX
IOVOX is a global leader in cloud analytics for business communications. Our analytics platform is trusted by leading global brands and more than 300,000 small businesses around the world, empowering marketers and operational managers with transformative business insight. For more information about IOVOX visit our website. Follow us on LinkedIn and Twitter.