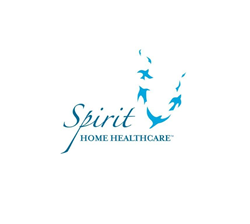 We are proud of the quality of services we provide and we have a special team here
Des Moines, IA (PRWEB) September 19, 2014
Spirit Home Healthcare, a company that specializes in providing exceptional caretaking services to seniors, recently announced its decision to move to a larger office located at 12010 Ridgemont in Urbandale, IA. The Clive senior care company's move to a bigger location means that its space has increased tenfold: it will be able to support its growing number of patients and house its private duty and skilled healthcare team.
"We are excited about our new and larger space because it provides our Spirit team more room to continue adding and training staff and ultimately to serve more people who just need a little help in their home and want to stay in their home," explained Erin Hardman, the director of Spirit Home Healthcare.
Over the past few years, Spirit Home Healthcare has established itself as a facility that promotes hope, comfort, and healing in the lives of its Des Moines senior care patients. Spirit Home Healthcare prides itself on its commitment to being ethical and always complies with state and federal regulations. The healthcare provider is dedicated to encouraging service, integrity, kindness, and excellence in the lives of the seniors that it takes care of.
At this time, Spirit Home Healthcare offers its seniors a number of skilled and supervised hands-on care services, such as the administering of medication and treatments; educating patients, family members, and caregivers about patient conditions; helping with exercises; and performing bathing, dressing, and grooming personal care services. Spirit Home Healthcare's team also performs homemaker and companionship services, such as meal preparation, transportation, housekeeping, and 24-hour care and live-in services.
"We are proud of the quality of services we provide and we have a special team here," added colleague Jane Jones, the director of Private Duty. "Everyone we serve has unique needs – each of our caregivers is ready to help however they can."
Individuals interested in learning more about Spirit Home Healthcare and its services can visit the Iowa home healthcare company's website for additional information. Clients are also welcome to contact Spirit Home Healthcare for a complimentary evaluation.
About Spirit Home Healthcare:
Spirit Home Healthcare offers First Class, Hands on Care at home in central Iowa, serving Polk, Dallas, Jasper and Warren counties. It has two additional Private Duty offices located within Illahee Hills in Urbandale and Beaverdale Estates in Des Moines, where services are offered to residents of these senior living communities. Rooted in Christian love and guided by the Holy Spirit, Spirit Home Healthcare serves all people needing hope, comfort and a little help in their homes. Its dedicated caregivers provide skilled nursing care and homecare from as little to a couple hours a week up to 24 hours a day. Services include skilled nursing, medication assistance, physical, occupational and speech therapy; personal care services; homemaker and companion services and more. For more information, please visit http://www.spirithomehealthcare.org