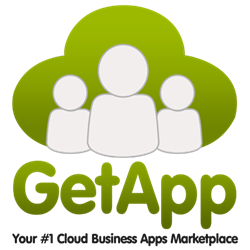 GetApp's decision to not address the user organization market [with its iPaaS platform] allows the company to focus all of its energy in one direction: the SaaS providers market
Stamford, Connecticut & Barcelona, Spain (PRWEB) May 20, 2014
The SaaS integration market is evolving and Gartner thinks GetApp Integrations https://www.getapp.com/saas-integrations is leading the charge.
The cloud-based business applications world has developed a customer base that expects its tools to be accessible, responsive and integrated smoothly across platforms. This puts a lot of pressure on SaaS developers to produce high quality and complex integrations with limited resources and time to respond to this demand.
This also enables SaaS developers to establish ecosystems of integrated partners that serve as new business development channels and create a moment of "stickiness" that encourages customer engagement, while decreasing the churn.
As demand grows for more interconnected tools across all horizontals and verticals in the cloud-based applications marketplace, GetApp Integrations looks to ease the pressure on developers to produce rapid-fire integrations with third-party apps.
Gartner's analysts advise SaaS developers to outsource much of this workload to an Integration Platform as a Service (iPaaS,) like GetApp Integrations, which offers a wide collection of pre-packaged integrations, or "cloudstreams," as well as customization and support.
GetApp http://www.getapp.com has become a household name in the B2B SaaS world as the number-one independent online marketplace for business applications. After including more than 5,600 cloud-based business solutions over the last four years, it only seemed logical last year to start building a white-label service to solve the common challenge shared among SaaS developers to roll out quality integrations as quickly as possible while keeping full control of the user experience.
GetApp Integrations was created with a focus on business growth, helping SaaS vendors around the world get the benefits of an integration, without the typical hassle and cost. GetApp Integrations works with cloud services of all sizes, from around the globe, including Synchroteam, Kigo, and Deputy.
"The GetApp Integrations platform is quite powerful as it supports development of complex integration flows by enabling daisy chain workflows, bidirectional data synchronizations, data encryption and other advanced features," wrote Massimo Pezzini, analyst for Gartner's 2014 "Cool Vendors in Integration" report released last week. "GetApp's decision to not address the user organization market allows the company to focus all of its energy in one direction: the SaaS providers market."
"We built GetApp four years ago with the goal of becoming the go-to resource for any businesses looking to discover the right cloud-based apps for their business. After we've built fantastic partnerships with thousands of B2B SaaS providers, we're looking to expand our expertise by also becoming the go-to place for SaaS developers to grow through integrations with complementary business apps," said GetApp CEO and cofounder Christophe Primault. "We're ecstatic that the Garner group has recognized us as one of the leaders and innovators in the iPaaS and SaaS marketplaces."
To access the report "Cool Vendors in Integration 2014", released by Gartner May 8, 2014:
http://my.gartner.com/portal/server.pt?open=512&objID=202&&PageID=5553&mode=2&in_hi_userid=2&cached=true&resId=2733918&ref=AnalystProfile