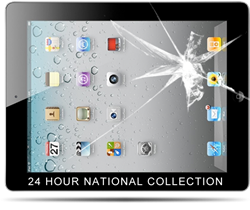 iPad Air Screen Repairs Introduced with Enhanced Warranty
London, City of London, Manchester, Edinburgh, Leeds (PRWEB) June 30, 2014
iPad Screen Repair today officially announced Enhanced Warranty for iPad Air Repairs to let the UK customers know the level of care that goes into each iPad repair. The original quality parts is sealed with Extensive Warranty. Ryan Newman, Managing Director, sums it up the best "all we do is iPad repairs, and we are the best at it. We prove that our work is the best, by the quality of work, warranty, and the volume of repairs we do, enough to warrant a walk-in iPad repair centre in Central London. There are not, many, if any, iPad repair services who can claim that!"
iPad Screen Repair is a specialist repair service, solely dedicated to iPad Repairs. They provide premium quality services that allow the client's to receive Express iPad Screen Repairs and Enhanced Warranty on iPad Air Screen Repairs.
With iPad popularity set to continue, especially in the professional sector, there definitely is a need for a business purely dedicated to iPad repairs. To find out more, please visit http://www.ipadscreenrepair.org.uk.
About Us: iPad Screen Repair is a national repair service based in London. We provide same day iPad Screen Repair services as well as national collection service.