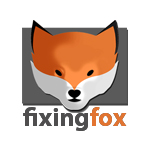 Rochester, New York (PRWEB) December 09, 2013
Fixing Fox, Pittsford NY largest computer repair facility has decided to drop their prices of iPad repairs to a low $175. The company that is well known around the area for computer repair services, iPhone repair, business solutions, home theater installations, and much is one of the few computer store locations that will fix the iPad2, iPad3, and the new iPad at affordable prices.
The newest iPad however is a bit more advanced, the price for repair on that unit is currently $195. The reason for the $30 increase in price is a direct correlation between the $30 increase in the price of the internal part.
"The two parts are very similar, however they are different. Since one is newer, the manufacture will ask for more money for it, even though it probably costs the factory the same amount of money to produce them," mentions Peter Jason of Fixing Fox Repair service center. The iPad has revolutionized the computer industry by offering its users a very friendly platform to be able to perform everyday tasks without the bulkiness of a notebook laptop. The iPad is being used in many industries, one can notice for example the TV reporters of CNN using iPads to cover the 2012 presidential election, where as in the last elections laptops were being used.
At Fixing Fox, computer technicians use iPads in order to keep track of job orders, to order parts, to check on part status, to take photos of the work and email content to clients, as well as using for many other functions such as manuals and even credit card processing. Like many industries, Fixing Fox is aware that these very special tablets are important and they know how to fix them. The hardest part of the job for the Fixing Fox computer technician dealing with iPad glass replacement is the broken glass itself. The broken glass can be shattered into many small particles that may be dangerous. When opening iPads, technicians have to wear rubber gloves to protect their hands from cutting and also safety goggles to protect their eyes in the event that a piece of glass may fly into their eyes.
The iPad 2 and the new iPad digitizer or "glass" is actually glued down to the casing. Under the adhesive casing, there are ribbons and antennas and it is an extremely delicate job to get that old glass removed without breaking the other components on the iPad. Technicians from Fixing Fox had to learn how to provide this job by learning to build iPads from scratch. Every technician that works on these iPads must know everything about them, and can build one from scratch without a manual. The toughest part about building the iPad is getting the circuitry just right that is located right under the glass. So knowing how difficult this job is, makes every technician be extremely careful not to snap those cables, or they will be spending a great deal of time fixing it.
The Fixing Fox computer store is located on 5 Monroe Avenue in the Village of Pittsford, NY 14535. Their highly qualified computer technicians are all local from Rochester, NY and they have been serving the greater Monroe County region since 2007. Fixing Fox Computers welcomes clients from all areas of Rochester including Brighton, Brockport, Pittsford, Penfield, Webster, Fairport, Perinton, Henrietta, City of Rochester, Rush, Gates, Chili, Greece, Spencerport, Canandaigua, Victor, and much more.