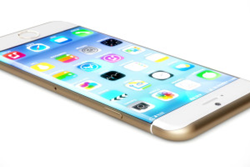 This year the new iOS 8 and Apple Pay will allow users to do much more with the Touch ID and it will become an even more essential feature
Tacoma, WA (PRWEB) December 01, 2014
ThankShopping.com, a helpful website that provides shoppers with lists of gift recommendations for the upcoming Christmas season, has just listed the iPhone 6 as one of the most-wanted holiday gifts. For people who want to buy the latest version of the iPhone as a present this holiday season, the website offers deals information and a price check on the popular phone.
As the founders of ThankShopping.com know, many people have put the new iPhone 6 on their Christmas wish list. They also understand that a lot of savvy shoppers are wondering how the phone will be priced on Cyber Monday, which is a day that is known for good deals online. Because of this, they are providing the latest information about the iPhone 6. By visiting the website before they shop online, people can get a price check on the popular phone.
As a review on the ThankShopping.com website notes, the iPhone 6 looks like a slimmed down version of an iPad Air. However, even though it is larger in size than many other smartphones, it is still comfortable to hold.
"There is a round Touch ID button that is still at the bottom of the device," the review noted, adding that a simple press will unlock the phone.
"This year the new iOS 8 and Apple Pay will allow users to do much more with the Touch ID and it will become an even more essential feature."
Shoppers who would like to learn more about the 2014 deals and sales for the iPhone 6 may visit the ThankShopping.com website in early December; there, they can find deals information about the product.
To learn more, visit http://www.thankshopping.com/iphone6/
About ThankShopping.com:
ThankShopping.com is a website that provides recommendations on holiday gifts and reviews of many popular gadgets and consumer electronics. The website, http://www.thankshopping.com/iphone6/, offers recommendations based on the projected demand of the products during the holidays. ThankShopping.com has also reviewed all of their recommendations, providing an insightful analysis of each item and mentioning its pros and cons. iPhone 6's Price Check on Amazon.com is available on the site as well. For more information, please visit http://www.thankshopping.com/iphone6/