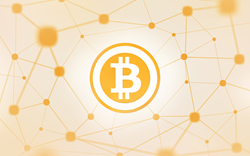 We saw Bitcoin as a good payment option for our customers since the payments are instant and completely irreversible.
San Francisco, CA (PRWEB) August 27, 2014
iPhone Antidote announces innovative changes in the cell phone buyback industry by offering instant and irreversible payments by Bitcoin (http://www.iPhoneAntidote.com).
iPhone Antidote, an industry leading iPhone buyback company has just announced a new innovation in their payment options. With a new iPhone believed to be announced on September 9th, this is excellent news for those looking to sell or recycle used or broken iPhones.
Looking to the future, the San Francisco-based company is now providing the opportunity for their customers to receive their payments via check, Paypal or the new crypto-currency Bitcoin.
Bitcoin originally started as a peer-to-peer payment system in 2009, and although unregulated by a central bank or entity, Bitcoin is beginning to be widely accepted in the commercial marketplace, with examples ranging from pizza chains, flights in Europe, electronics at TigerDirect, and even in the real estate market.
"We wanted to keep up with the innovations happening in the tech scene. Bitcoin is an up and coming technology that more people are starting to use and accept," explained Ryan Wallace, President. "We saw Bitcoin as a good payment option for our customers since the payments are instant and completely irreversible. You don't need to wait for the check to clear or for the PayPal funds to be available, and once the funds are in your account, they're staying there."
iPhone Antidote is already well-known for providing excellent service in the buyback industry with a Better Business Bureau rating of "A," and the reputation for never revising customers' offers after their phones have been shipped in.
"We know that if we want to provide our customers with the best service, we have to give them the best payment options. With the upcoming release of the iPhone 6, this is the time of year people want to sell their iPhones to buy the new one. We want to make that experience as easy as possible, and offering Bitcoin as a payment option will help us succeed in that goal," explains Ryan Wallace.
To celebrate the launch of Bitcoin at iPhone Antidote, they're offering a one-time promotion. Get a bonus $10 credit when you use promo code "bitcoin10" and choose Bitcoin as your payment method before September 30, 2014.
Those looking for more information about iPhone Antidote and how to sell your iPhone for Bitcoin, visit iPhoneAntidote.com. To find out more information about Bitcoin, visit Bitcoin.org.
About iPhoneAntidote.com:
Since 2011, iPhone Antidote, one of the nation's leading phone and electronics buyback companies, has provided a safe and simple way to sell iPhones and other Apple devices for the largest payouts. iPhone Antidote is a privately held company based in San Francisco, California with a Better Business Bureau "A" Rating. They are one of the largest iPhone and Apple electronics buyback companies currently operating in the United States. iPhone Antidote focuses primarily on recycling used and broken iPhones, which allow it to offer the highest payouts in the buyback industry.