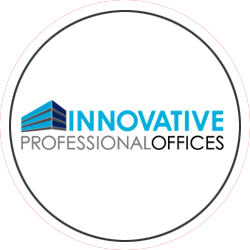 The appeal to office renting and admin services is that they are scalable and meant to grow as the clients' companies do
Mississauga, Canada (PRWEB) February 26, 2015
Innovative Professional Offices (InnovativeProfessionalOffices.com), the top providers of full-service office leasing and reception services, is proud to announce that it has signed on four new clients to different services.
Innovative Professional Offices has recently acquired four new clients. Each of these clients will be utilizing a variety of the company's office leasing and admin services.
"We knew going into this business that there was a real need for the office leasing services we would be offering," says Eshai Hirshberg, director of Innovative Professional Offices. "We worked hard to create a product that companies could utilize and appreciate, with a structure that made sense, and the responses have been incredible."
Hirshberg explains that when Innovative Professional Offices was started four years ago, the goal was to maintain a 95% occupancy rate at all times—a mark the organization has thus far nailed.
"We consistently have a 95% occupancy rate at our Mississauga location," he adds. "We are also expecting the same from our Ottawa location once its operations are in full swing."
Hirshberg notes that there is a growing trend towards virtual office space, another service that Innovative Professional Offices provides. Small businesses are turning to virtual offices, particularly at the initial phases of their company's growth, as a means to reduce costs while still offering a quality level of service.
"The appeal to office renting and admin services is that they are scalable and meant to grow as the clients' companies do," Hirshberg concludes. "They appeal to businesses of all sizes and offer benefits that can be useful throughout the different stages of a company's growth."
Innovative Professional Offices is conveniently located near the airport and major highways. To find out more about how the company can help a business flourish, visit http://innovativeprofessionaloffices.com/.