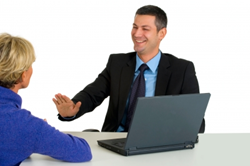 The recognized return on investment through a directed IRA account through our company can provide up to 15 percent profits on invested funds
New York, NY (PRWEB) February 13, 2015
A single or married adult who utilizes the stock market in hopes of building income annually can now learn about new investing methods posted by the JWB company online. IRA investing for beginners is now showcased and the content has been revised to include new changes in diversifying funds at http://www.jwbrealestatecapital.com/how-to-use-simple-ira-for-real-estate.
The different variations of income-building accounts that adults can use to spread out in different financial markets can be limited when it comes to purchasing real estate. The JWB posted content for beginners now focuses on entry-level retirement accounts and highlights the simple IRA plans that are common in most small businesses across the U.S.
"The recognized return on investment through a directed IRA account through our company can provide up to 15 percent profits on invested funds," said one JWBRealEstateCapital.com rep.
While beginners to investing in the housing industry are expected to access the JWB content this year, adults who have already diversified into rental homes can still explore new routes to generate positive cash flow. The solutions for build to rent homes now publicized are geared towards more experienced investors.
"We have plans to build another 125 new homes that will be for sale in our markets to reap the returns that only new houses provide," said the rep.
The JWB Group announced a change earlier this month to its turnkey properties solutions for investors in the U.S. This change has made it possible for adults who invest to learn about strategies to eliminate common taxation when owning a rental home. The page at http://www.jwbrealestatecapital.com/what-is-a-1031-exchange now includes the updated solutions.
About JWB Real Estate Capital
The JWB Real Estate Capital company generates profits in the rental industry in the U.S. through its fully managed properties. The company has a client base in 33 American states and 13 countries who earn monthly passive income. The JWB Real Estate Capital company has built a web portal for this year that is now accessible through any Internet enabled smartphone or tablet nationally.