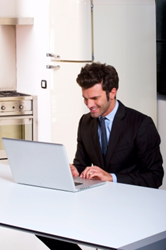 That investing information we're now giving to adults on our website includes more housing industry investment products that are supplied nationally
Los Angeles, CA (PRWEB) February 11, 2015
Finding new ways to build up the capital inside of a retirement account is one of the strategies that some investors seek out each year. The JWB company has now posted its revised IRA investment options list to give more insight to adults more routes that can be explored to grow personal income at http://www.jwbrealestatecapital.com/ira-investment-options.
The list includes a portion of some of the markets where an investor could use a traditional or Roth IRA account to increase wealth annually. A full explanation of turnkey real estate is also provided to highlight this revenue strategy currently in use at the JWB Group for its clients this year.
"That investing information we're now giving to adults on our website includes more housing industry investment products that are supplied nationally," said one JWB company rep.
The real estate investment industry has received a boost from adults over the past 24 months who now partially finance homes using retirement funds, according to the JWB list. When qualifications and rules are adhered to, money can be withdrawn from an account in order to finance a rental home that will be used as a passive investment.
"We have plans in place that can help someone who is thinking about using money in a retirement account to finance an investment home this year," said the rep.
The JWB company has posted revisions to its Florida investing guide added earlier this month to include IRA rebalancing for rental real estate at http://www.jwbrealestatecapital.com/tax-free-fl-real-estate-investments. This content will continue to be curated for the remainder of this year.
About JWBRealEstateCapital.com
The JWBRealEstateCapital.com company showcases some of the highest revenue-building investment products from its website. American and foreign investors visit the company portal to learn about all housing industry strategies offered. The JWBRealEstateCapital.com company launched its investing platform in 2006 and has since revised this program to become more accessible to beginners.