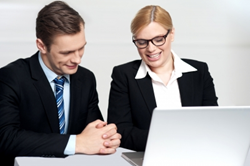 We've built an entire network of turnkey homes that are for sale in key parts of the city of Jacksonville to earn more monthly income for each client
San Jose, CA (PRWEB) January 04, 2015
Adults who invest into an IRA account in order to create wealth on an annual basis can now access the real estate programs at the JWB Real Estate Capital website. Different IRA investments are now accepted through the passive investor programs that exist in 2015 to build monthly wealth for clients.
The programs added for the New Year are now active on the JWB homepage. Detailed information about the investment products that are available can be reviewed in text formats or through streaming videos. This quality content is expected to attract owners of a retirement account who want to buy real estate.
"We've built an entire network of turnkey homes that are for sale in key parts of the city of Jacksonville to earn more monthly income for each client," said one JWB Group rep.
One of the ways that IRA accounts can be used to build a real estate portfolio is through the purchase of brand new homes. The JWB Group opened its construction division in 2012 and has built new houses in expanding neighborhoods. Someone with a 401(K) or other qualified account can now invest in these properties and still qualify for tax-free incentives.
"Our unique approach to building wealth for national investors has recently garnered press in the Wall Street Journal and Business Insider over the past year," said the rep.
The JWB website can now be accessed from a regular computer or laptop with Internet access as well as mobile devices. A new mobile portal was introduced for this year at http://jwbrealestatecapital.com/m to provide additional content for users of Android or iOS tablets worldwide.
About JWB Real Estate Capital
The JWB Real Estate Capital company is one of the resources that American and foreign investors use to earn more passive income without the standard stock market risks. The company buys, holds and sells rental properties nationally. The JWB Real Estate Capital company has created more than one solution in the past several years to help younger and older adults build a respected portfolio in the housing market.