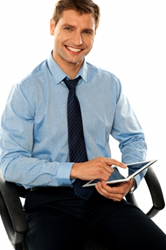 We've updated our posted content with some new information that covers additional property purchases to help investors make room for portfolio enhancement this year
Chicago, IL (PRWEB) February 19, 2015
The purchase of one investment property could be a way to build a growing portfolio over a number of years in the U.S. The JWB company has now updated its IRAs guide for real estate investors to include new information about multiple property purchasing strategies that can be explored at http://www.jwbrealestatecapital.com/financing-rental-properties-with-an-ira.
The possibility to purchase two or more homes for direct use as investment properties is now laid out in the updated content for housing industry investors to follow. The differences in types of allowed investments and what accounts can be used to buy a second home are covered in the revised information posted.
"We've updated our posted content with some new information that covers additional property purchases to help investors make room for portfolio enhancement this year," said one JWB company rep.
While many versions of retirement accounts require an account owner to abide by federal rules, there are now some accounts that can hold real estate without the application of taxes. The JWB company is now assisting more adults this year who have taken an interest in shielding investment income from some types of taxation.
"Any national investor who has an account that is qualified to purchase an investment property should learn about tax incentives and advantages available this year," said the rep.
The JWB Group has programs investors of any skill level available due to its expansion in 2015. An investor who is considering selling a rental home that underperforms can now access the helpful tips guide at http://www.jwbrealestatecapital.com/should-i-sell-my-rental-property to help identify whether or not to sell the property.
About JWBRealEstateCapital.com
The JWBRealEstateCapital.com company now helps investors across the U.S. to use alternative funds to purchase managed rental homes in the company inventory. The company is now accepting IRA and 401K accounts as financing in 2015. The JWBRealEstateCapital.com company now has an accessible blog on the web to help beginners become knowledgeable about rental industry investing in the United States.