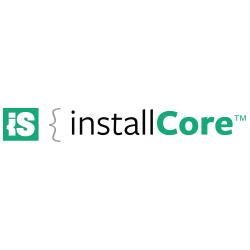 With installCore Super Targeting, our freemium-model advertising partners can invest their PPI budgets more efficiently.
Tel Aviv, Israel (PRWEB) January 09, 2014
World leading digital distribution company ironSource announced today the new Super Targeting service for publishers of freemium digital content in its installCore delivery platform. With over two billion successful installations to date, the installCore installation platform offers premium publishers optimized distribution, delivery and monetization of their digital content.
Publishers of freemium-model applications generally require a series of user conversions in order to earn revenue from their content. The first key conversion is the installation of the free version of the software. The second conversion is the upgrade from the unpaid to the paid version.
Using the installCore distribution platform with Super Targeting, Advertisers of freemium applications can enjoy a higher return from their pay-per-install advertising budgets. installCore Super Targeting identifies and focuses promotion to those segments, based on behavior, region and demographics, that are most likely to upgrade to the advertiser's paid product following installation of the initial trial.
"This marks the first of a series of new features we are rolling out in 2014 to improve the effectiveness and ROI of in-install advertising," commented installCore COO Sagi Bakshi. "With installCore Super Targeting, our freemium-model advertising partners can invest their PPI budgets more efficiently."
ironSource will present its world leading digital distribution platforms including installCore for desktop software and mobileCore for mobile applications at Affiliate Summit West Jan 12-14, 2014 in Las Vegas, Meet Market Booth 735.
About installCore
Established in 2010, InstallCore has quickly become the leading installation platform for premium software publishers. With a talented team of engineers as its greatest asset, the InstallCore platform specializes in optimized software distribution via customized software installation platforms, installation analytics, and traffic monetization. The installation platform helps improve significantly success rates for software installations. InstallCore is a part of ironSource. http://www.installcore.com
About ironSource
ironSource, a world leading digital distribution company, offers a complete ecosystem for downloadable applications including all aspects of user acquisition, conversion, monetization, integrated analytics and optimization. ironSource platforms include installCore, mobileCore, AfterDownload, CAST and kudosKit. Founded in 2009 and based in Tel Aviv, Israel, ironSource is a privately held company backed by Carmel Ventures, an affiliate of the Viola Group. For more information, please visit us at http://www.ironsrc.com.