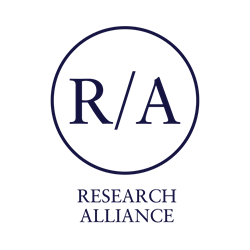 "Our campaign highlights key qualities of independent research such as increased alpha-generation and reduced risk for portfolios that incorporate independent research."
MONTREAL (PRWEB) November 27, 2018
Financial Research Solutions, a leading business development firm for independent research boutiques, has restructured its research offering to focus on boutiques meeting key criteria identified by asset managers. At the same time, it is initiating a campaign to promote independent research to the buy-side.
According to Carlos Flores, Business Development Manager for Research Alliance, the firm's awareness campaign will center on how independent boutiques are differentiated from bank research, including better identification of exit points through a greater willingness to go negative on a stock and more limited distribution of investment ideas. "We wish to promote the consumption of independent research by the investment community as a whole," he said. "Our campaign highlights key qualities of independent research such as increased alpha-generation and reduced risk for portfolios that incorporate independent research."
At launch, the Research Alliance includes five boutiques: Foveal LLP (Pharmaceuticals), Insight Investment Research (Global Infrastructure), ERA Forest Products Research (Forest Products), Hillside Partners (Technology), and Integrity Research (Custom Research Sourcing).
The concept for the Research Alliance is an outgrowth of interviews with over 4,500 investment professionals from nearly 2,000 buy-side firms globally. "When we asked the buy-side what they wanted from outside research providers, the responses came down to a handful of specific needs," said Will Richards, who founded FRS in 2006. "We use these criteria to select firms included in the Research Alliance and they are the core values for our promotion campaign to asset managers."
The Research Alliance criteria include production of proprietary, primary research; clearly defined expertise; actionable ideas, including short ideas; conflict-free (no investment banking, no trading desk, no money management arm); and a limited client base. For more information, please visit theresearchalliance.com