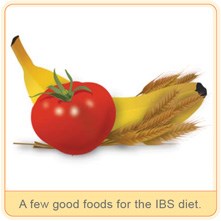 Boston, MA (PRWEB) January 18, 2014
Health Nutrition News acknowledges that irritable bowel syndrome (IBS) is a huge problem. People who suffer from bloating, gas, constipation, or unexplained aches and pains know the feeling. One sufferer described her pain as "Feeling like getting punched in the stomach repeatedly and stabbed simultaneously with no relief in sight." Most people believe once the pain starts it just going to get worse and worse.
However, one of the representatives at Health Nutrition News explain in the video and report that there are certain foods rich in probiotic bacteria that can give the body the tools it needs to fight the effects of irritable bowel syndrome.
For example, Health Nutrition News discuss fermented foods, like unsweetened plain yogurt, that contain good bacteria to balances the body's gut bacteria. They explain kiwifruit's powerful nutrient Actazin and its powerful gut restoring benefits. Their experts also research the probiotic strands bacillus subtilis and Saccharomyces boulardii, found in lychee fruits and kefir, and how consuming them greatly reduces bowel and gastrointestinal inflammation.
Health Nutrition News encourages people with IBS first attempt to control their symptoms by diet. However, if people find that their symptoms persist despite these dietary changes or any medications they take are worsening symptoms, they may be interested in complementary health practices such as probiotics.
The Top 10 Gut Cleansing Foods report made available today by Health Nutrition News discusses how each food relieves the symptoms IBS is causing. There is also a probiotic supplement detailed inside the report that will offer quicker relief to sufferers of irritable bowel syndrome.
The diet foods for irritable bowel syndrome treatment can be downloaded free for a limited time here: http://healthnutritionnews.org/top-10-gut-cleansing-foods/.
About: Health Nutrition News was launched in September 2013 as a way to relay the importance of health, nutrition, and fitness to its readers. Using relevant and upcoming wellness trends this website provides important news to guide its readers toward making healthier lifestyle choices. Another recent news article featured was on "foods that repair fat burning hormones."