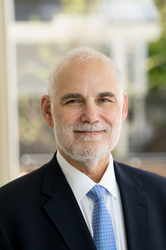 Contribution limits are vital for investors because they help them plan out their investment year
CHARLOTTE, N.C. (PRWEB) January 23, 2019
A recent decision by the U.S. government to raise contribution limits on Self-Directed IRAs, Roth accounts, and other retirement accounts for the tax year 2019 could be a boon for Self-Directed IRA holders. That's according to a recent post at American IRA, where the Self-Directed IRA administration blog detailed these contribution limit changes.
For example, the post noted, Traditional IRAs including Self-Directed IRAs saw increases of $5,500 in allowable contributions to $6,000 per year. The same was true for Roth IRAs, which includes Self-Directed Roth IRAs. The post did note that the annual catch-up contribution allowance for those aged 50 and older remains unchanged for the tax year 2019.
Why do contribution limits matter? These contribution limits can determine how much money an individual with a Self-Directed IRA—or any IRA, for that matter—can put away toward retirement. And because IRAs come with special tax protections (such as a Roth IRA allowing money to grow tax-free), those differences can add up to vast sums of wealth over a lifetime of contribution.
"People need to know when the contributions go up," said Jim Hitt, the CEO of American IRA. "Contribution limits are vital for investors because they help them plan out their investment year. And with higher limits, investors who are taking a proactive approach to their retirement strategy will be able to put more money away for retirement. That means they will have a healthier nest egg when they reach retirement age. And when you are getting started with investing from an earlier age, those little raises in the yearly allowable contributions really add up."
The news includes the first raise in limits since 2013, which means that this represents an opportune time for investors seeking to put away money for retirement. The post, which can be found at the American IRA blog, further detailed other allowable income limits for deductible IRA contributions and Roth IRA contributions.
For more information about these changes, visit the blog at http://www.AmericanIRA.com or call 866-7500-IRA.
About:
American IRA, LLC was established in 2004 by Jim Hitt, CEO in Asheville, NC.
The mission of American IRA is to provide the highest level of customer service in the self-directed retirement industry. Jim Hitt and his team have grown the company to over $400 million in assets under administration by educating the public that their Self-Directed IRA account can invest in a variety of assets such as real estate, private lending, limited liability companies, precious metals and much more.
As a Self-Directed IRA administrator, they are a neutral third party. They do not make any recommendations to any person or entity associated with investments of any type (including financial representatives, investment promoters or companies, or employees, agents or representatives associated with these firms). They are not responsible for and are not bound by any statements, representations, warranties or agreements made by any such person or entity and do not provide any recommendation on the quality profitability or reputability of any investment, individual or company. The term "they" refers to American IRA, located in Asheville and Charlotte, NC.