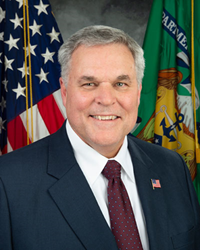 APPLETON, Wis. (PRWEB) June 10, 2019
The National Association of Tax Professionals (NATP) is pleased to announce the scheduled appearance of IRS Commissioner Charles Rettig at its upcoming National Conference being held in Chicago from July 22-25. Commissioner Rettig's address to the tax professional crowd will focus on his observations from the first tax season since the implementation of the Tax Cuts and Jobs Act and the new Form W-4, as well as updates on IRS emerging issues and modernization plans.
Mr. Rettig was sworn in on Oct.1, 2018, making him the 49th commissioner of the IRS. He now presides over the nation's tax system, which collects approximately $3.4 trillion in tax revenue each year as well as manages an agency with about 80,000 employees and a budget of about $11 billion.
The NATP was formed in 1979 and is the nation's largest association dedicated specifically to excellence in federal tax preparation. Serving its 23,000 members and the greater tax preparation industry through education, information, advocacy and community has been its mission for the past 40 years. More than 11 million taxpaying Americans trust NATP members with their tax preparation needs.
This summer's NATP Conference is the 26th annual event in the organization's history and will feature more than 900 tax professionals receiving the most timely, relevant and critical education helping them serve their tax clients with accuracy and confidence.
Mr. Rettig's keynote address will take place on July 23 from 4:15 p.m. – 5:15 p.m. at the Hilton Chicago, 720 S. Michigan Ave., and is only open to registered event attendees and approved press.
To learn more about this event, visit the NATP website.