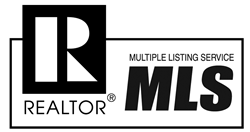 Opportunities for entertainment, jobs, education and more are within arm's reach of Irving home owners and it all comes with a smaller price tag than Dallas
Dallas, TX (PRWEB) November 06, 2014
While still very much in favor of home sellers, home buyers in Irving are getting a better chance at finding the perfect home as the winter season is just around the corner. Prudential Texas Properties reports that Irving homes for sale have experienced great year-over-year improvements despite the recent dips.
According to Altos Research, a California-based real estate analytics company, the median single-family home value was marked at $295,258 for the weighted 90-day average as of October 24. This comes after a stretch of declining prices that began in August after the median value reached its highest point of about $314,000.
Looking at prices a year ago, the median value has seen a significant gain from about $244,000. These prices are a definite reflection of the interest that has peaked in the Irving housing market.
Altos uses a unique figure called the Market Action Index to determine conditions based on a scale that uses 30 as the neutral figure. During the height of the summer season the index reached above 41, far into seller's territory. And while it has weakened slightly to give home buyers a bit of breathing room, it's still giving sellers the upper hand. At the end of October it was marked at 37.60 after a week of slight decreases.
Inventory and the average days on market in Irving is showing that the housing market is indeed slowing down with the holiday season just around the corner. Home buyers are finding there to be fewer available homes to choose from compared to a month ago and a year ago. There were about 343 homes available in Irving as of October 24.
"Irving is such a great community, not only because its located almost literally smack dab between Dallas and Fort Worth, but there is so much to do here," says DD Flynn VP of Marketing at Prudential Texas Properties. "Opportunities for entertainment, jobs, education and more are within arm's reach of Irving home owners and it all comes with a smaller price tag than Dallas."
Click here for a 60-second Irving home market update.
Homes are listed on the market in Irving for an average of 88 days, a number that is just slowly rising after falling from 118 in March. In the coming months this number will likely increase some but home buyers can expect an exciting market come spring 2015.
©2014 BRER Affiliates LLC. An independently owned and operated broker member of BRER Affiliates, LLC. Prudential, the Prudential logo and the Rock symbol are registered service marks of Prudential Financial, Inc. and its related entities, registered in many jurisdictions worldwide. Used under license with no other affiliation with Prudential. Prudential Texas Properties is an independently owned and operated member of BRER Affiliates LLC. Equal Housing Opportunity.