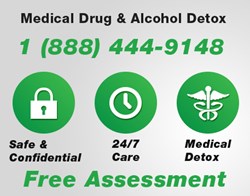 Irving, TX (PRWEB) January 25, 2014
An Irving treatment center is launching adult and adolescent programs aimed at tackling alcohol and drug addiction which are now available through Drug Addiction Treatment Centers.
According to information released from the U.S. Department of Health and Human Services, "Slightly more than half (52.1 percent) of Americans aged 12 or older reported being current drinkers of alcohol in the 2012 survey, which was similar to the rate in 2011 (51.8 percent). This translates to an estimated 135.5 million current drinkers in 2012."
Alcohol, cocaine, heroin, and benzodiazepines are just a few of the drugs that the treatment center helps people put in their past. The program offers a collective style of treatment options for clients. Ultimately, its bottom line is to help all clients leave the addiction treatment center with a structure in place for life.
Entering the Irving treatment center gives clients a new chance to be responsible members of society. They come to find themselves and discover new levels of self-esteem.
An initial step is detoxification from all mind-altering substances. This is overseen by a well-trained medical staff, making sure clients are supported, guided and nurtured through these initial hours and days free from their drug of choice.
This is followed by counseling and therapeutic help and support. Learning to navigate through everyday life without drugs and alcohol is akin to giving someone who is traveling through different states a map and directions. Adults and adolescents will understand that this is a process, one that is not over in a matter of days.
For more information on the Irving Treatment Center, visit http://drugsdetox.org or call (972) 810-7530.