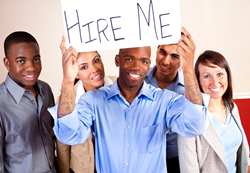 College is still worth the time and expense but there are ways students can plan their education and choose a major that have a big impact on post-graduation success.
Portland, OR (PRWEB) March 24, 2014
With many students and parents wondering whether college is worth the cost, Career Key, http://www.careerkey.org, looks at the real story on job prospects after graduation. In a new article "Is College Worth It?" career guidance expert Dr. Lawrence K. Jones, NCC explains the latest employment numbers and recommends ways youth and adults going back to college can make smart education decisions, including how to choose a major.
After the 2008 recession, the U.S. economy has clearly failed to generate more of the high-quality career options and jobs college graduates need. According to the U.S. Bureau of Labor Statistics, most new job creation is in poorly paid, service-related occupations in restaurants and retail. There are also large numbers of long-term unemployed older workers, with and without college degrees. Even with these grim statistics, data still shows the value and benefits of a college degree.
Dr. Jones looks at the Federal Reserve Bank of New York's latest 2014 report to see what is really happening with grads' job prospects. He finds that college is still worth the time and expense, but there are ways students can plan their education and choose a major that make a big impact on their post-graduation success. He also talks about valid concerns over growing underemployment among college graduates.
Here are some findings and three of six recommendations from the article:
What students should know:

College graduates are much less likely to be unemployed than those without a college degree.
The choice of college major makes a big difference on whether graduates are likely to be underemployed (in part-time or low-wage jobs).
Students should:

Choose a major that matches their personality and interests
Consider choosing a major in high school before choosing a college
Be open to choosing a good job that does not require a four-year college degree.
Dr. Jones, a nationally recognized counseling psychologist specializing in career counseling, has written several other short self-help articles on college majors to help people make good education decisions. These articles, like "What is a College Major?" and "What are Liberal Arts Majors," are contained in the Choose a College Major section of the Career Key website.
About the Career Key
Since 1997, Career Key has been the #1 Internet source for helping people choose careers and college majors. Advertising and registration-free, it offers valid career tests and career and education advice articles based on the best practices and science of career counseling.