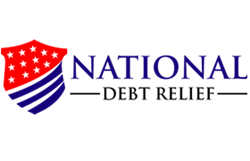 The most valuable are in the area of STEM or Science, Technology, Engineering and Mathematics
Miami, FL (PRWEB) August 09, 2014
National Debt Relief shared in a recent article published last August 5, 2014 some insights on getting a college degree. The article "Does It Still Pay To Get A College Degree?" talks about how some people are having second thoughts on the value of a college degree in light of the high student loans that comes with it.
The article starts off by highlighting the fact that about 60% of recent college graduates haven't been able to find jobs related to their fields of study. They are then forced to take on professions that are a bit far from what their major is. More than unemployed graduates, these underemployed graduates are also having a hard time financially and mentally speaking. These graduates are accepting jobs that offers a lower salary and they are not able to use and grow their talents and skills that is in line with the major taken in college.
There are a few things that have to be taken into consideration when planning to make the most out of a college degree. The article points out three items to look into - the cost of the school, the student's planned major or field of study and the school itself. Parents can step in and help their children make the right choices for at least these three items.
The article stresses the importance of cost of attendance on the school a student wishes to go to. There are hundreds of colleges and universities across the country and some overseas. But it is always less expensive to attend in state and could be a top choice in terms of cost before considering going out of state. There is also always the probability of public college to save up on cost of getting a higher education.
Choosing a major is also a big factor on how college education can secure a financial future. It is still important to follow what a student wants but the article did mention some majors that are bringing in bigger salaries. The most valuable are in the area of STEM or Science, Technology, Engineering and Mathematics. The most profitable major is now biomedical engineering followed by biochemistry, computer science and software engineering.
To read the rest of the article, click on this link: http://www.nationaldebtrelief.com/still-pay-get-college-degree/