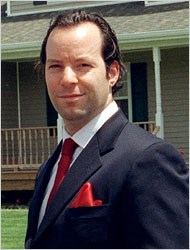 Los Angeles, CA (PRWEB) July 19, 2013
Isaac Toussie's recent project will help the overflow from New York City businesses seeking affordable property options. A lack of suitable commercial space in New York City and Long Island has companies from around the world seeking nearby alternatives. These businesses did not have to search far for multifaceted options in the commercial property crunch.
Isaac Toussie, Brooklyn Real Estate Developer, is Long Island's largest landowner in partnership with his father. He has now forged a partnership with property leasing giant Cushman Wakefield to focus on 200 acres of vacant land, which stretch between the towns of Brookhaven and Islip. The parcels are already zoned for light industrial and commercial development.
The Long Island commercial property is the latest venture for entrepreneur Isaac Toussie, who has also added portfolio holdings in Nevada, New York City, and Florida. He has stressed that while his multi-state holdings will provide a benchmark for marketing and other best practices, the Long Island project will be catered to unique local conditions.
The expansive development aims to match the swath of industries clamoring for flexible commercial space. This custom approach is apparent in the gamut of development choices available to prospective tenants. Such options include Pines Barrens Credits. The valuable credits enable companies to increase sanitary flow or building density, which would otherwise not be possible in many areas of New York City.
Banking Centers, light manufacturing, and warehouses are among the prominent sectors already vying for build to suit or land sale options, according to the leasing team.
Isaac Toussie has stated that increasing demand for commercial space in Suffolk County can be attributed to New York City's scarce land supply and restrictive municipal codes. In addition to a prime location accessible to urban centers, Cushman Wakefield executives have cited that the towns of Brookhaven and Islip are offering construction incentives for immediate cost savings.
For more information on the Long Island Project and leasing options, please visit: http://www.cushmanwakefield.com/.