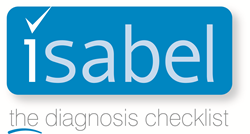 "We are very proud to support the great work that the That Neighborhood Foundation and That Neighborhood Free Health Clinic is doing with providing healthcare to those in need" stated Don Bauman CEO of Ann Arbor based Isabel Healthcare
Ann Arbor, MI (PRWEB) June 30, 2015
Isabel Healthcare announced today that it will donate the use of the Isabel diagnosis decision support tool to That Neighborhood Foundation for use in That Neighborhood Free Health Clinic. The Isabel diagnosis decision support solution will be used to assist providers at the clinic with building and broadening differential diagnosis and expanding their perspective while working up their patients. Isabel will also provide contextual links to the broad suite of evidence based electronic library resources at the clinic to support effective and efficient decisions related to testing, treatment and management.
Providing clinicians the ability to quickly produce a differential diagnosis is an effective way to ask "what else could be going on" by expanding their perspective and potentially reducing the possibility for delay or error. Getting to the correct diagnosis as soon as possible can save time and money for all concerned parties, especially for those that are uninsured and underserved.
That Neighborhood Foundation Mission

Restore Hope
Empower Individuals
Strengthen Families
Transform our community
"We are very proud to support the great work that the That Neighborhood Foundation and That Neighborhood Free Health Clinic is doing with providing healthcare to those in need" stated Don Bauman CEO of Ann Arbor based Isabel Healthcare, "it is important for us to give back to the community and we look forward to working with the team at the clinic."
About Isabel Healthcare
Isabel Healthcare Inc. was founded in 2000 by Jason Maude and is named after Maude's daughter who almost died after a potentially fatal illness was not recognized. For over 14 years, Isabel Healthcare has been validated and peer reviewed and now recognized as the leader in diagnostic decision support. Isabel is the only diagnosis checklist system fully integrated with EMRs. In addition to Isabel Professional, Isabel's family of diagnosis performance solutions also include the Isabel Symptom Checker for consumers and patient engagement, Isabel Clinical Educator, a case based learning platform for clinical learners and Isabel Active Intelligence, a fully embedded diagnosis intelligence solution. Connect with us at http://www.isabelhealthcare.com, or 734-332-0612.
About That Neighborhood Free Health Clinic
That Neighborhood Free Health Clinic is a local faith-based non-profit health care organization. Our parent 501(c)(3) is that Neighborhood Foundation, Inc. (formerly City Hope Toledo) We are licensed health care professionals from all over the Toledo area, representing the diversity of our community through a wide array of races, Nationalities, cultures.

We opened Jan 14, 2014
Saw our first patient Jan 16, 2014
In our first year we had 488 patient visits
Clinic hours are from 6:00 p.m. to 8:00 p.m. on Tuesday and Thursday evenings with doors opening at 5:30 pm