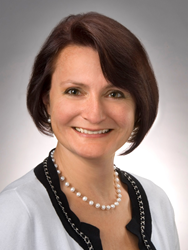 From the start, my goal has always been to provide the best service possible to my clients
Zionsville, IN (PRWEB) January 24, 2016
"I started working as a real estate agent at the end of 2011 with the F.C. Tucker Company here in Zionsville. From the start, my goal has always been to provide the best service possible to my clients. My training as chemical engineer helps me to be thorough while handling a file," says Isabelle Masquelin of F.C. Tucker Company, Inc.
Five Star Professional is pleased to announce Isabelle Masquelin, F.C. Tucker Company, Inc., has been chosen as one of Indianapolis' Five Star Real Estate Agents for 2015.
Five Star Professional partnered with The Indianapolis Star to recognize a select group of Indianapolis-area real estate agents who provide quality services to their clients. Less than 7 percent of real estate agents in the area were selected. Isabelle Masquelin will be featured, along with other award winners, in a special section of the September issue.
The Five Star Real Estate Agent award program is the largest and most widely published real estate agent award program in North America. Agents are measured using an objective, in-depth research methodology with significant focus on customer feedback and overall satisfaction.
"My husband, our two kids and myself moved to the U.S. in 2004 leaving parents and siblings back in France. After helping my kids adjust with school and a brand-new language, I started working with the International Center, helping families from all over the world relocating in Central Indiana. Part of my job then was to help them find a new home. To do so, I was lucky to work in close collaboration with some amazing Realtors. When I left the International Center in December 2010, getting my real estate license and assisting families with their relocation needs was the obvious transition … because it's more than just a home!" says Isabelle.
"It is a privilege to present exceptional real estate agents with the Five Star award each year. While agents are evaluated on experience and production levels, the foundation of the award is client satisfaction. These elite agents have worked hard to get where they are while continuously delighting clients along the way," says Lynn Hargreaves, VP, Research and Services Operations, Five Star Professional.
Isabelle Masquelin's Five Star award profile can be viewed here.
About the research process:
Five Star Professional has been conducting market research to define and promote professional excellence in service professionals since 2003. Its Five Star Real Estate Agent award program is the largest and most widely published real estate agent award program in North America.
Real estate agents are awarded based on an in-depth research process. Thousands of consumers are contacted to rate their real estate agent on 10 evaluative criteria including customer service, market knowledge, negotiation, closing preparation and overall satisfaction. Beyond a qualifying client evaluation score, real estate agents are evaluated on objective criteria such as experience, production levels and disciplinary and complaint history.