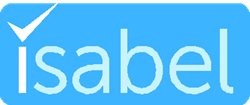 "The Isabel Symptom Checker is the only machine learning based patient tool which has undergone close to two decades of training and testing"
Ann Arbor, MI (PRWEB) September 27, 2017
Isabel Healthcare announced it has released the latest version of its machine learning based Symptom Checker tool. Healthcare organizations and plans have turned to the Isabel Symptom Checker (IsabelSC) to help their patients answer basic questions as part of their patient engagement strategies:

I am sick; where should I go to get better?
I have been to the doctor and am not getting better; I want to understand other possible conditions that may be associated with my symptoms
I have been diagnosed and I want information on treatment, drugs, possible outcomes, etc. for my condition
How can I get information to my physician prior to my visit?
The IsabelSC is also unique as it is the only symptom checker adapted from a professional tool currently being used by over 200 healthcare institutions across the USA.
The latest version of the IsabelSC expands on the unique features already provided in the previous versions:

Unique triage feature based on the severity of a patient's signs and symptoms; age; onset, duration and progress of symptoms; pain level; impact on daily activities; response to medications; and presence of other long-term conditions (other symptom checkers require the patient to self-diagnose)
IsabelSC is the only consumer tool that allows input with free text natural language to describe specifically how they are feeling (not forcing the user to pick from a pre-defined and limited list of symptoms, a cumbersome avatar or to answer 25 to 35 questions)
Each diagnosis provided is also linked to consumer level medical information (tailored to each organization's resource library), providing the user with up to date, and understandable information
The latest version adds features such as responsive design (will run on any phone, tablet or laptop without the need to download and constantly update an app), enhanced API integrations, updated triage algorithms, and access to additional evidence-based resources on all devices, making branded and white label integration into various engagement workflows easier. Isabel can be added to consumer facing home pages, patient portals, and apps, to help patients seek care within the organization's or a plan's care settings like tele-visit, primary care, urgent care or ED.
IsabelSC is based on Isabel's clinically-validated and trusted professional diagnosis decision support tool which is used by physicians around the world to broaden their differential. IsabelSC is the only machine learning based tool which has undergone close to two decades of training and testing to provide the highest accuracy and breadth of coverage.
"This version of the Isabel Symptom Checker is a powerful platform for both consumers and healthcare organizations. The ability to seamlessly integrate the platform with Isabel's unique triage approach into the healthcare systems tools helps their patients get to their most appropriate care settings," said Isabel Healthcare CEO Don Bauman. "Our unique approach to triage can be used to front end scheduling or check-in for tele-visits, urgent care, primary care, ED etc., improving the patient experience and enhancing resource utilization."
About Isabel Healthcare
Isabel Healthcare Inc. was founded in 2000 by Jason Maude and is named after Maude's daughter who almost died after a potentially fatal illness was not recognized. For over 14 years, Isabel Healthcare has been validated and peer reviewed and is now recognized as the leader in diagnostic decision support. Isabel is the only diagnosis checklist system fully integrated with EMRs. In addition to Isabel Professional, Isabel's family of diagnosis performance solutions also include the Isabel Symptom Checker for consumers and patient engagement, Isabel Clinical Educator, a case based learning platform for clinical learners and Isabel Active Intelligence, a fully EMR embedded diagnosis intelligence solution. Connect with us at http://www.isabelhealthcare.com, or 734-332-0612