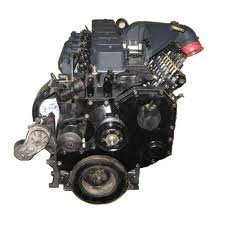 The Cummins brand is one of the most well-known in the diesel powered vehicle industry, and we're now selling the used ISB series on the web
San Jose, CA (PRWEB) April 22, 2015
Starting in the year 2007, Cummins produced its latest inline six-cylinder ISB motor blocks. These builds are still popular on the used market and the GotEngines.com company is now selling ISB 6.7 used Cummins engines online. The diesel inventory has been updated to reflect the new changes at http://www.gotengines.com/blog/cummins/isb-67-engine.
The ISB series builds that are now in stock are OEM iron motors that are being sold as preowned. These units have a 17:3:1 ratio of compression along with the 480 cubic inch displacement. The 6.7 series does include the high pressure injection system and a complete turbocharger. Sale prices for these units can be obtained using the search tools at the Got Engines website.
"The Cummins brand is one of the most well-known in the diesel powered vehicle industry, and we're now selling the used ISB series on the web," said one GotEngines.com source.
The common rail injection platform has improved the way that diesel motor blocks use fuel to provide power. This makes it possible for the B6.7 series to achieve its rated 385 horsepower. The second hand diesel builds that are now in stock at the GotEngines.com website include full warranty support after the point of sale this year.
"We're supporting more larger truck motors with the ISB series Cummins builds, and we will continue to adjust our pricing to improve customer relations," said the source.
The Got Engines company has taken measures to control its inventory through an automated procedure that was integrated in 2015. All web research on the company homepage is now taking place through a connected tool that instantly searches the company warehouse for in stock motors that are shippable.
About GotEngines.com
The GotEngines.com company provides gasoline and diesel powered motor blocks in used condition for consumers to purchase on the web. The company arranged its portal for research in 2007 and remains a leading source of motor information. The GotEngines.com company ensures that every person receives complimentary freight, warranty policies and prompt customer service daily from its U.S. facility.